Syrian Christians sing Easter hymn in touching video: 'Everyday, we live the resurrection'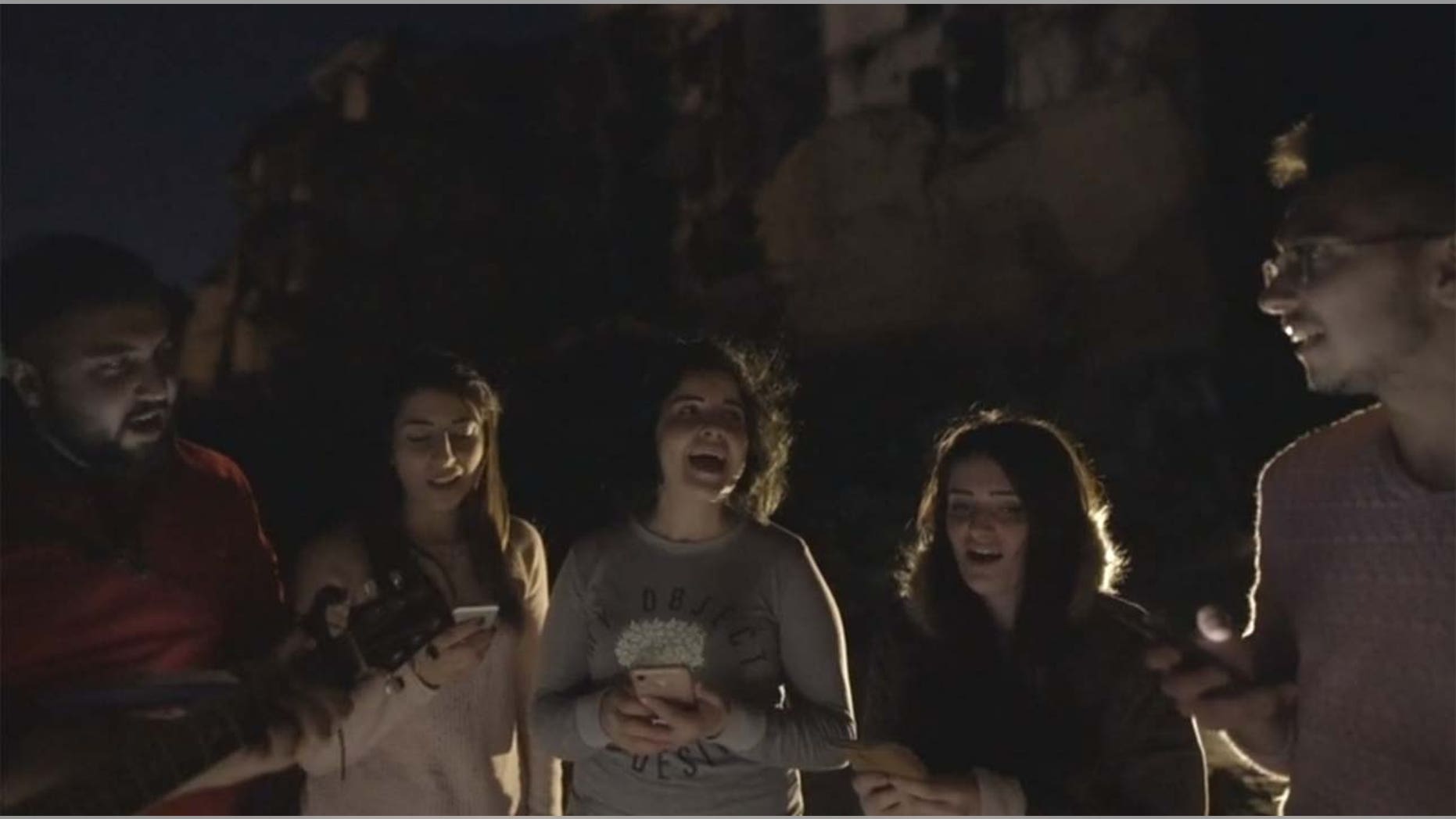 Three years ago the Syrian church was all but dead. A violent civil war created a vacuum for ISIS to sweep in, threatening the very existence of Christianity.
But watchdog organization Open Doors USA told Fox News Thursday their partners on the ground report a new story.
THESE EASTER EGGS SHOW KIDS THE 'TRUE MEANING' OF THE HOLIDAY
"God is resurrecting the church in Syria," Open Doors said.
And earlier this week, the group was able to celebrate with a group of young adults from the Christian Missionary Alliance Church in Aleppo.
UNUSUAL HOLY WEEK TRADITIONS FROM AROUND THE WORLD
But expressing Christian faith in a Muslim nation, where there are 814,000 Christians out of 18 million people, is still risky.
If or when their conversion is discovered, new believers could lose their family, friends, job, or even their life.
NEW ORLEANS CHURCH HAS GOOD FRIDAY GAS GIVEAWAY, PRAYERS AT THE PUMP
It is with this backdrop that the young Syrian Protestant believers sang the famous Easter hymn "Christ the Lord is risen today."