Ohio's Bible-themed wax museum brings Scripture to life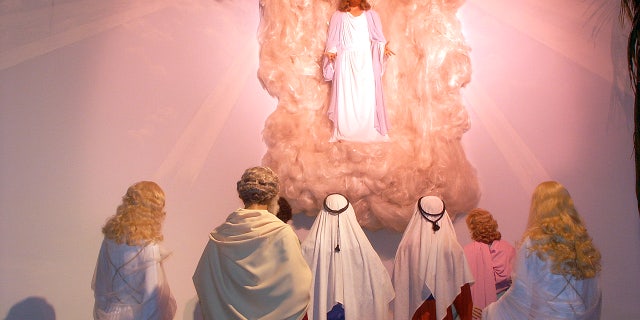 The 12 disciples sit lifelike around Jesus at the last supper. A serpent hisses at Eve. Saul transforms into Paul.
These are among the scenes in a Bible-themed wax museum with Madame Tussauds-like biblical characters in Mansfield, Ohio.
ALABAMA NAVY ROTC SENIOR CREDITS GOD FOR SURVIVING BRAIN INJURY: 'MEDICAL SCIENCE CAN'T EXPLAIN MY RECOVERY'
BibleWalk is a little-known tourist destination with over 300 life-size wax figures and 78 scenes. Julie Mott-Hardin -- BibleWalk's director of 32 years -- told Fox News that it's more than a wax museum.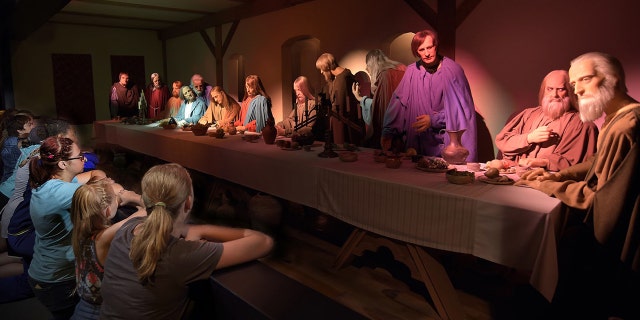 "We are a wax museum, but we really are a ministry," Mott-Hardin said, "because when people walk into our doors…they truly are walking into the Word of God and they feel that love when they walk on the property."
She said recently a woman from Connecticut told her daughter to take her back to the museum after her husband passed away because that's where she felt peace.
CHRISTIAN EX-USC PLAYER SAYS TEAMMATES RIPPED UP BIBLES HE GIFTED THEM
"That type of atmosphere mannequins cannot create, but only the love of God can," she said.
Mott-Hardin's life was changed by the founders of the museum, Pastor Richard Diamond and his wife, Alwilda, while in the 1970s he was pastoring a small church called Faith Revivals, known as the "Hippie Church." The couple opened the museum in 1987 after they visited a historical wax museum and were moved by its religious scenes.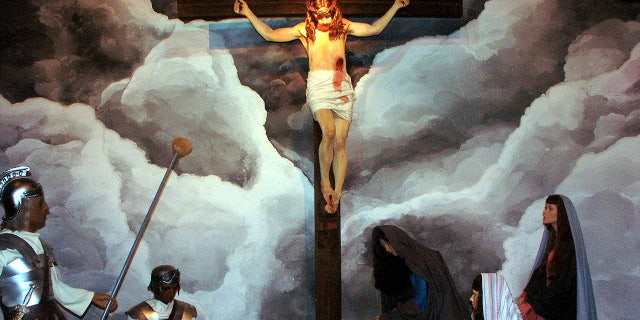 "I'm one of those original hippies," she added. "I grew up in the ministry. I was born-again when I was 16. I'm now 66. I grew into this position. I've always had a great love for the word of God from the moment I was born again. I'm so happy and fulfilled to be the director because I love the word of God."
MILLENNIALS CREATE BIBLE FOR THE INSTAGRAM GENERATION
There are five different tours offered: Miracles of the Old Testament, The Life of Christ, Museum of Christian Martyrs, Heart of the Reformation and Amazing Grace: The Journeys of Paul.
It also offers a dinner theater called "Dinner with Grace" that includes a home-cooked meal and originally scripted portrayal.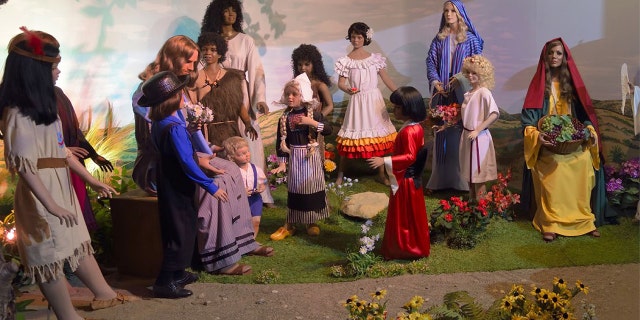 Bible Walk is non-denominational and welcomes people of all faiths and backgrounds. It attracts about 40,000 visitors a year.
RELIGIOUS LIBERTY GROUP DEFENDS VETERANS MEMORIAL AGAINST 'BULLY' TRYING TO REMOVE BIBLE FROM DISPLAY
Mott-Hardin shared a story that an atheist recently came into BibleWalk to make fun of it, but he left saying that while he is not a believer he didn't find anything to make fun of. He was pleasantly surprised.
"We've done the best that we can do, humanly possible, to create God's Word in human form…the power comes from God," Mott-Hardin added. "Many people have come out and said 'What is that that I feel?' We always tell them that it's the peace and love of God. Anything that we've done is to give glory and uplift Jesus Christ."