Zoe Kazan opens up about sexual harassment she's endured on set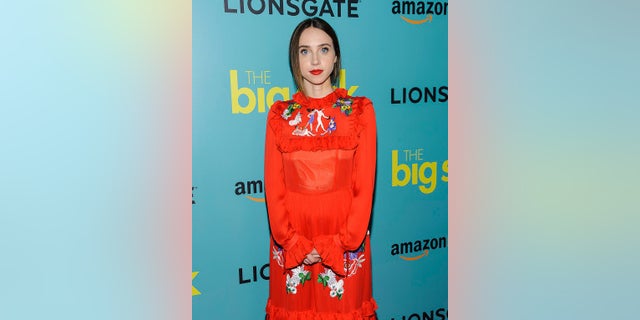 Actress Zoe Kazan opened up about the sexual harassment she says she experienced first-hand while working on movie sets.
Kazan, 35, said in an interview with The Guardian: "There is so much sexual harassment on set."
"And there's no HR department, right? We don't have a redress," Kazan said. "We have our union, but no one ever resorts to that, because you don't want to get a reputation for being difficult."
The "Big Sick" actress recalled one instance when a producer asked her if she performed a sexual act but insisted it was just a joke.
PARIS JACKSON DENIES LATEST DATING RUMORS
"But he (the producer) was also paying my check and then watching me from the monitor as I made out with another actor – so when he tells me I look good, it feels different," Kazan said. "I was in my mid-20s at the time. I was not powerful, I did not feel I could say anything."
Kazan, who has been dating Golden Globe nominated actor Paul Dano for 10 years, said she feels she cannot open up to her partner about what she has experienced on set because it will be too painful for him to hear.
FORMER 'REAL HOUSEWIVES' STAR JOANNA KRUPA FILES FOR DIVORCE, REPORT SAYS
"It's almost as if he can't take it in," Kazan said. "It makes you feel guilty, and bad, as if it's somehow your fault – that you're somehow giving that person the signal that it's OK to treat you that way. And none of that is stuff Paul has had to deal with."
Kazan is not the first to go public about her experience with sexual harassment on set. Last week, "Game of Thrones" actress Lena Headey said she missed out on roles for not "flirting" while "Community" star Alison Brie said she was asked to take her shirt off during an "Entourage" audition.