Zac Efron's jaw wired shut after bizarre sex accident, friends joke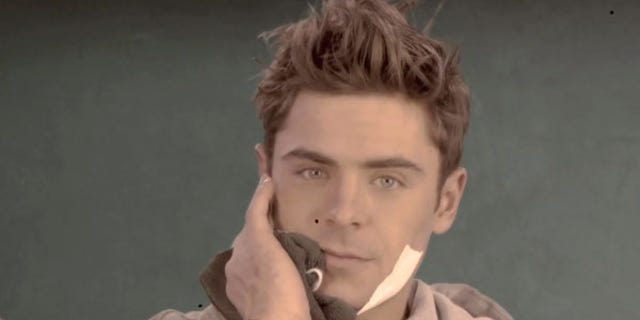 After having his jaw wired shut in early November, Zac Efron has been telling the world that the injury was caused by a really bad fall, but his "That Awkward Moment" co-stars have finally revealed what really happened.
Miles Teller and Michael B. Jordan, have released a video explaining everything for their friend, who hasn't exactly been able to speak much since the incident.
Efron claimed he "slipped on a puddle," but in the video released last week, Teller and Jordan reveal the "truth."

"Zac was at home with a girl, giving her the worst sexual experience of her life — absolute worst," they say, trading off lines and going into detail.
"So she picked up a book, a heavy book, and slammed it into your beautiful face."
"Case, closed," Miles and Michael say before high-fiving each other. While the story is hilarious, the best part is how Zac — jaw wired shut and all — just has to sit there and let his friends tell this horrible tale about him. By the end of it he looks like he would scream his face off — if he could.
Obviously it's all a joke, but it's a good one, and it's at least a better story than slipping and falling in a puddle.