Yandel Injured In All-Terrain Vehicle Accident, Hospitalized In Mexico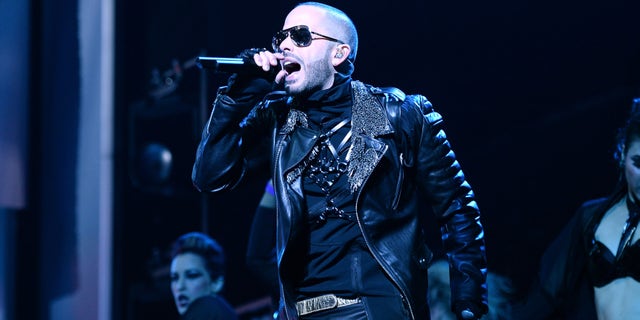 Reggaeton star Yandel suffered a crash while shooting the Mexican version of "The Voice," on which he and his performing partner co-coach one team.
According several sources, the Puerto Rican vocalist had an accident on an ATV while he taped the TV talent show in Valle de Bravo, in southern Mexico, late last week.
According to Latinos Post, Yandel suffered serious injuries after losing control of the vehicle. The 36-year-old, who real name is Llandel Veguilla Malavé, was helped by his production team before being rushed to the hospital.
Armando Lozano, a rep for the singer, confirmed the crash in a statement to the press, adding that Yandel was hospitalized and stable while doctors conducted a series of tests to determine his condition.
"Thanks to God, Yandel finds himself stable and had the opportunity to go onto his official Twitter account @llandel_malave where he thanked fans and friends for their immense support and thousands of messages," Lozando said in the statement.
As a result of the crash, Yandel had to withdraw from his duties as a judge for the semifinals of season three of "La Voz... México," which aired on Sunday. His partner Wisin made all the decisions for the coaching team.
The show's other coaches – Alejandra Guzmán, David Bisbal, Macro Antonio Solís and host Jaqueline Bracamontes – wished Yandel a speedy recovery.
Wisin y Yandel were also forced to cancel several early 2014 concerts planned in two Mexican cities. The duo, which is on something of a hiatus so each performer can work on solo projects, is currently working on a new album set to be released in 2015.
Follow us on twitter.com/foxnewslatino
Like us at facebook.com/foxnewslatino