WWE Diva Paige responds to sex tape leak: 'I wanted to physically harm myself'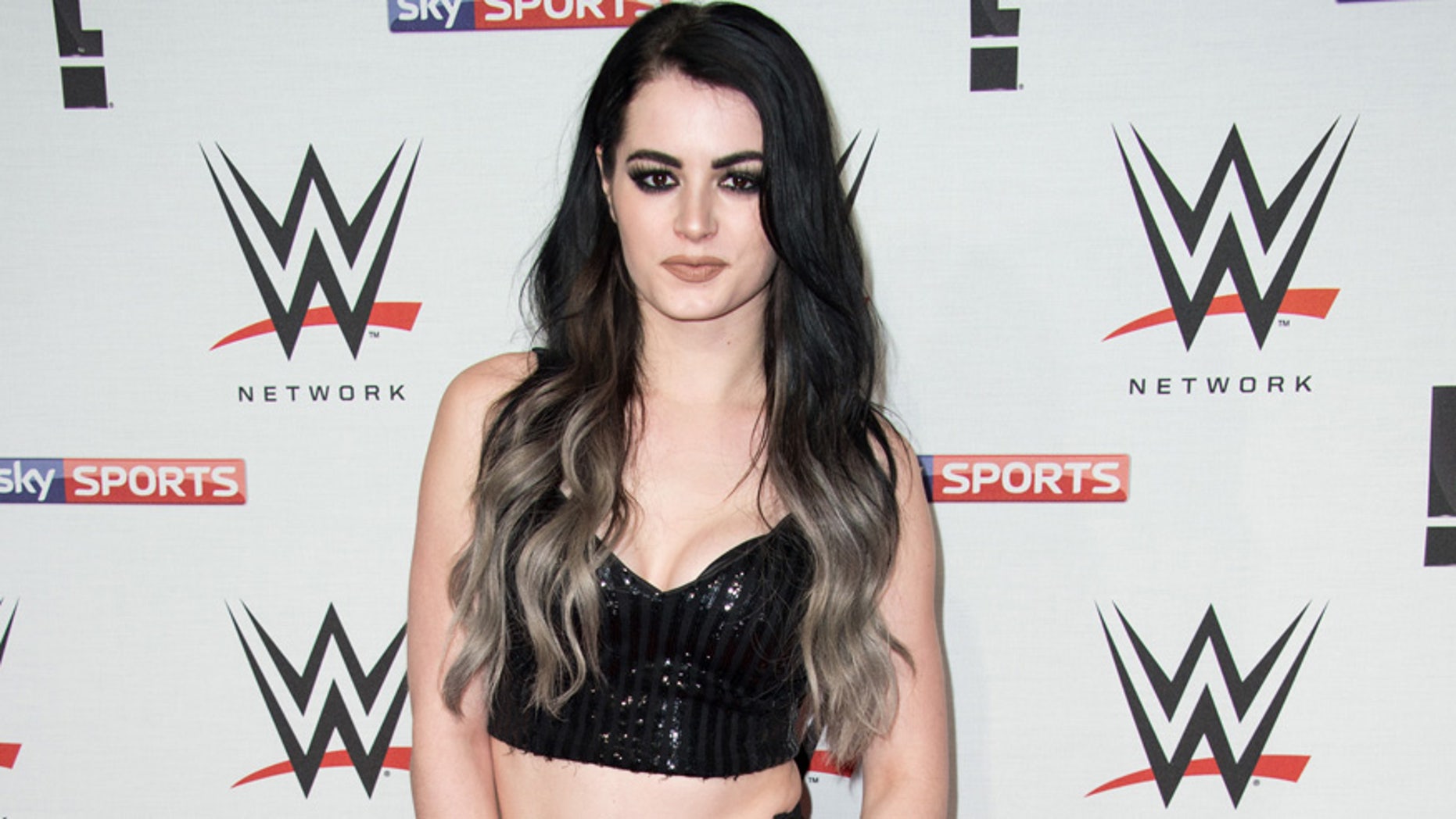 On the same day her wedding date with former heavyweight champ Alberto Del Rio was confirmed, embattled WWE star Paige opened up about the leaked sex tapes that threaten to derail her promising career.
"I had days [where] I wanted to physically harm myself," Paige, whose real name is Saraya-Jade Bevis, revealed in a Twitter post.
"Not only for what millions was telling me but because my family and my husband were suffering the same fate from the internet because of my mistake."
WWE DIVA PAIGE CONFIRMS PRIVATE PHOTOS AND VIDEOS WERE STOLEN, LEAKED ONLINE
Paige, one of the WWE's up-and-coming stars, last week confirmed her phone was hacked and that leaked images and videos of her performing various sex acts were, in fact, real.
The WWE star's admission was the nadir of a scandal that has gripped the wrestling organization. Six former or current WWE stars reportedly have had sexual images or videos leaked online.
Paige's brutally honest Twitter post came just hours before her longtime partner confirmed the pair were set to be married.
Del Rio, whose real name is José Alberto Rodríguez, made the announcement in a defiant post on his Instagram account.
Alongside a picture of himself with Paige as she lined up to punch an inflatable version of Elsa from "Frozen," Del Rio wrote, "It doesn't matter how many times you try to break us… is not gonna happen. We were harassed by a company, we still are… 'cause you don't fool me MF's, I know it was you trying to destroy us… destroy my baby.
FOLLOW US ON FACEBOOK FOR MORE ENTERTAINMENT NEWS
"She's better, stronger than all of you. We are getting married Wednesday. Have a nice and go and F… yourself haters."
Del Rio's aggressive tone was in stark contrast to the pain behind Paige's words.
Describing what it was like to be the victim of "viral humiliation" and "cyber bullying," she wrote, "I made a big mistake. Huge. I put trust in the hands of someone that took advantage of a young girl years ago. It was my mistake and I'll always take responsibility.
"But the one thing that was the hardest was thinking 'my husband is gonna leave me', 'my family will disown me' but I'm blessed beyond words to have a family and a husband that stuck by me because they know who I am. They know I'm not a bad person."
DWAYNE 'THE ROCK' JOHNSON CAN'T CONTAIN HIS EXCITEMENT WHILE HANGING WITH WWE STARS
Befitting her WWE credentials, Paige was not all teary-eyed in the post. She also attacked the culture that anonymously shames people on the internet.
"How many people have to suffer because of the internet and the cowards behind the keyboard. Or how many men and women have fell into the same trap as me and made those mistakes?" she wrote.
"That's why we are taking this massive negative and making some kind of positive. We wanna bring those people to justice and also take down the one who are trolls."
Paige and Del Rio's marriage-to-be will cap a tumultuous eight months for the pair. In August, Paige was hit with a 30-day suspension for violating the WWE's anti-drug wellness policy.
In October, she injured her neck and then was hit with a 60-day suspension for violating the anti-drug policy a second time. Finally, just a week after the second suspension was announced, Paige dove into the ring to propose to Del Rio.
Given the timing and the pro wrestling environment, it is not surprising that some fans doubted the legitimacy of the proposal, but Wednesday's wedding should quiet the skeptics.
This article originally appeared in New York Post.