World's Ugliest Mutt Dies at 15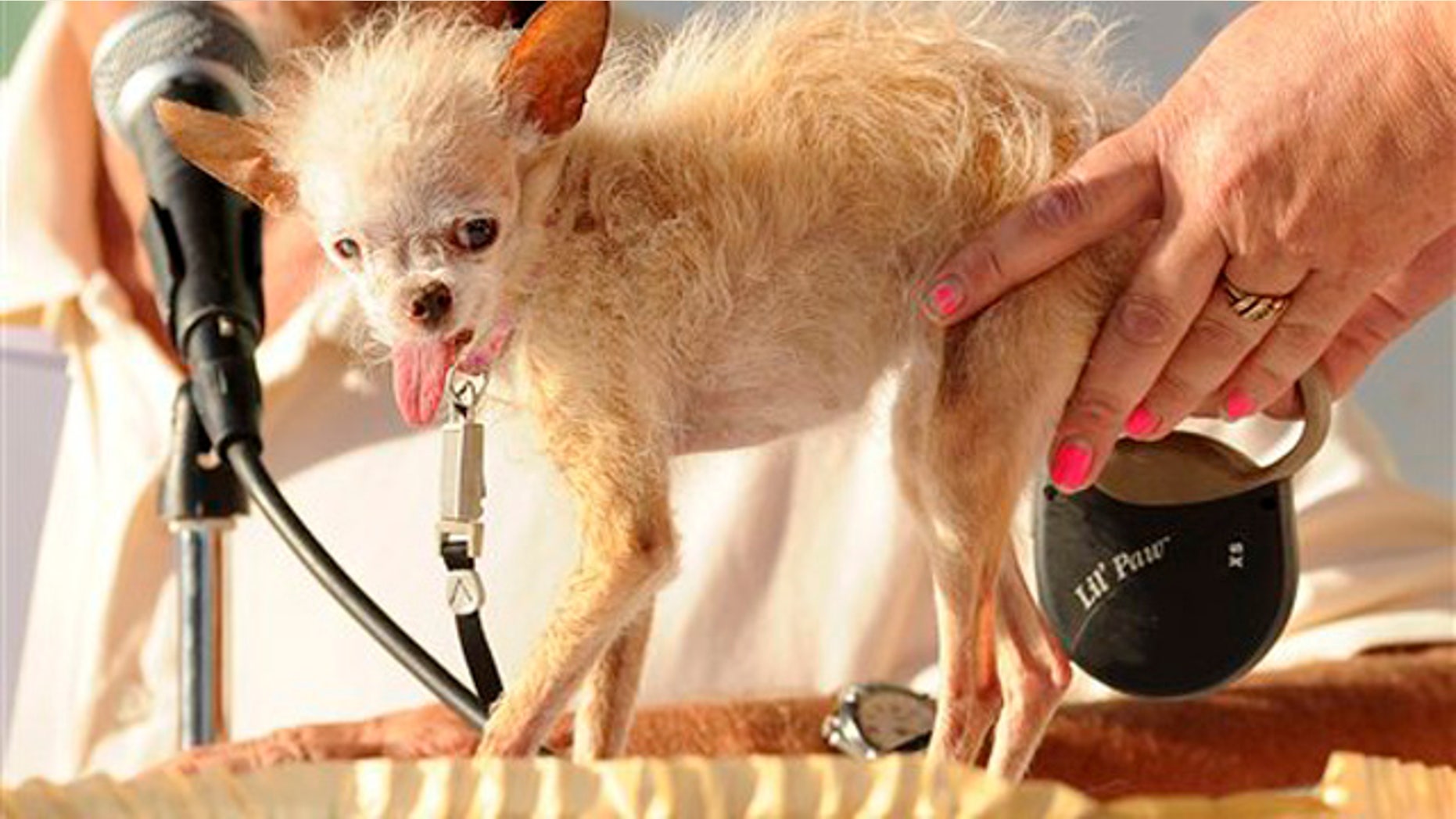 Beauty is certainly in the eye of the beholder, but Yoda was certainly known for lack thereof.
When a beloved pet dies, good manners usually dictate saying something nice about the departed companion.
And for Yoda, it was a compliment to say she sure was ugly.
Westminster Dog Show Welcomes Xolo, the Latest Dog Rock Star
Yoda won the 2011 "World's Ugliest Dog" contest at the Sonoma Marin Fair for her short tufts of hair, protruding tongue, and long, seemingly hairless legs.
The Chinese crested and Chihuahua mix died in her sleep Saturday. She was 15.
The 1.8-pound pooch had lived a rough life before Terry Schumacher found her abandoned behind an apartment building and mistook her for a rat.
The dog went on to bag $1,000 and a trophy 15 times her size when she won the contest held in Petaluma, Calif., last June. Yoda and Schumacher became famous, appearing on national television.
Paco the Crime Fighting Chihuahua
Contest producer Vicki DeArmon said Yoda will keep the title until a new ugliest dog is crowned in June.
Schumacher, of Hanford, Calif., told the Hanford Sentinel that she will miss "her funny little ways."
But Schumacher said she was "comforted knowing she will be joining my Mom and Dad, who loved her so much. Her memories will live on forever."
Another dog that made headlines recently was the The xoloitzcuintli or Xolo for it's rare and bizarre looking features.
The Xolo was the star at the Westminster Dog Show (think Martha Stewart's Chow Chow.)
The xoloitzcuintli, one of six new breeds welcomed at the 136th Westminster Kennel Club dog show, managed to steal the spotlight at a dog show all about frills. Mostly because of its name.
"They are exotic," said Jose Barrera a jewelry designer to the stars who is showing off another gem at the dog show: his tiny, trembling xolo called Alma Dulce.
Based on reporting by the Associate Press.
Follow us on twitter.com/foxnewslatino
Like us at facebook.com/foxnewslatino