Woman Who Allegedly Slept With Ashton Kutcher Shopping Story as Star Holes Up in Home With Demi Moore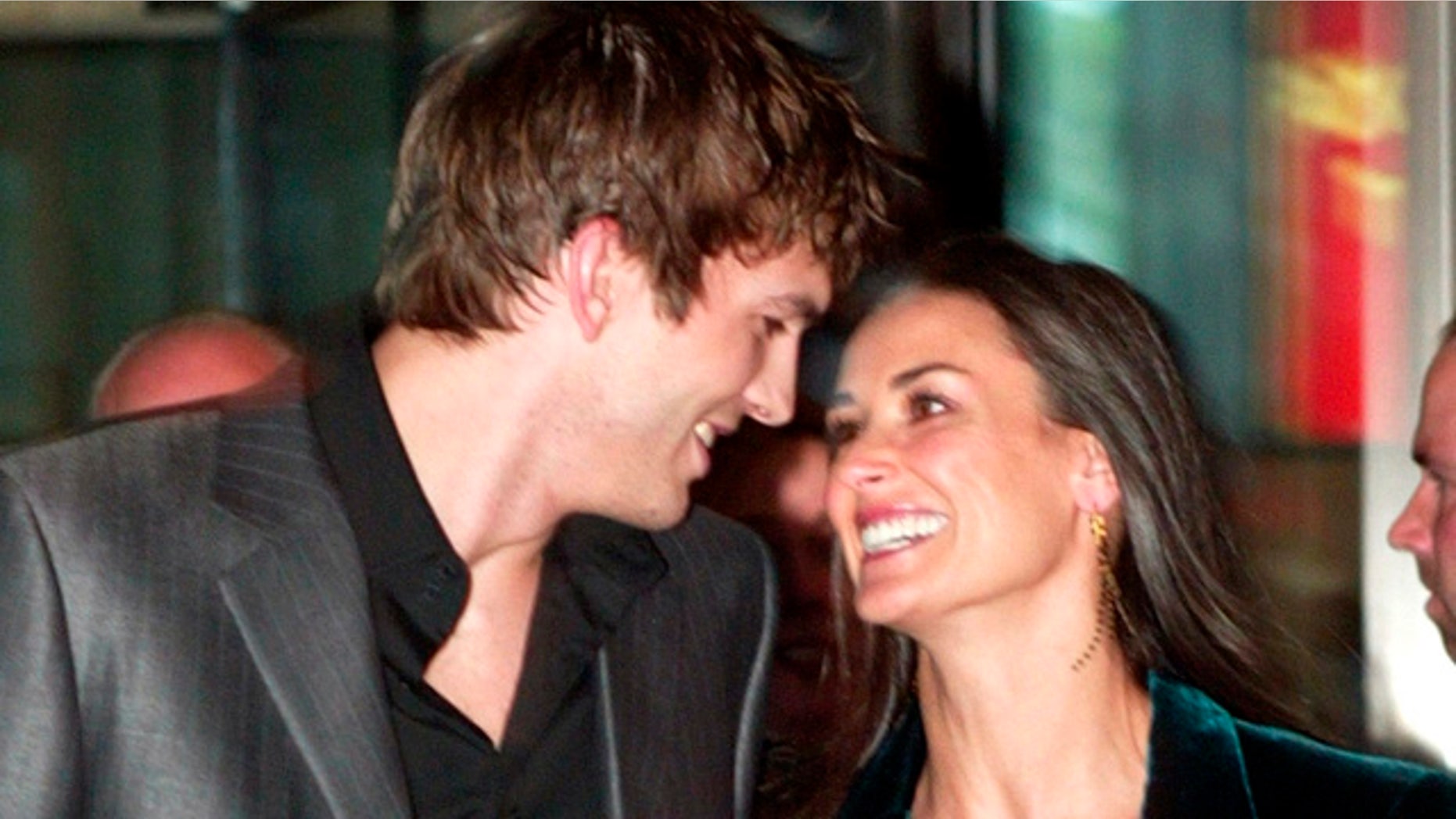 Ashton Kutcher and Demi Moore have parted ways amid allegations that Kutcher spent their sixth wedding anniversary partying in San Diego and sleeping with a 23-year-old blonde named Sara Leal, according to multiple reports.
An independent source confirmed to FOX411's Pop Tarts column that Kutcher did indeed check into the Hard Rock Hotel in San Diego on September 26 with former "That's 70's Show" co-star Danny Masterson.
We're also told that quite a shake up went down at the Moore/Kutcher residence on Wednesday as the scandal broke, with extra security being called in as "the issue" was being dealt with behind closed doors, raising speculation that Kutcher could be packing his bags.
Radar Online reported that Leal has net with an attorney to "explore her options" (and presumably leverage some sort of financial deal for a tell-all of the whirlwind affair).
According to TheDirty.com, which initially broke the infidelity story, Kutcher assured the young mistress that he and his wife were, "separated, but the public just didn't know yet."
So is Kutcher is just returning to his pre-Moore roots?
"Ashton was always kind of a player, even when he was just becoming a star, he was always trying to act cool and had this sense of wanting to be a player, but didn't have a ton of girls offering themselves up at that point," an insider, who has known Kutcher for several years, told this column. "I thought he changed when he started dating Demi but perhaps not… He disappeared from the single, Silverlake social scene. Demi is a strong woman and I can't imagine she would put up with any BS."
But this isn't the first time that Kutcher has been fingered for wandering ways.
In 2010, he was accused of having an affair with the then 21-year-old aspiring chef, Brittney Jones. She claimed the A-list couple had an "open marriage," "have threesomes often," and even auctioned off a sweater on eBay she claimed was Kutcher's. The new "Two and a Half Men" star denied the claims and threatened legal action against Star magazine over the reports, but to date, no lawsuit has been filed.
"I think Star magazine calling me a 'cheater' qualifies as defamation of character. I hope my lawyer agrees," Kutcher wrote via his Twitter account, @aplusk. "STAR magazine - you don't get to stand behind 'freedom of the press' when you are writing fiction."
In the wake of this fresh round of cheating rumors, the typically Twitter savvy twosome has stayed strangely quiet. However, Moore did send out a tweet on the eve of her wedding anniversary, the night her husband allegedly hit the town, quoting Greek philosopher Epictetus: "When we are offended at any man's fault, turn to yourself and study your own failings. Then you will forget your anger."
Moore also stepped out solo to last Friday's Variety Power of Women event, and again on Monday at the red carpet at the premiere of the Lifetime movie "Five" in New York City, where jaws dropped at the sight of her super skinny body.
"Weight loss, for both men and women, isn't surprising when a marriage come under extreme stress. What is particularly sad about Demi and Ashton is that their admirers know that their passion for each other has been genuine. They've been together over 12 years out of a love that's real," said Los Angeles-based celebrity life strategist, Suzannah Galland. "You can't fake that. The age difference between them was going to be challenge, in any event."
The last time to two were spotted together was leaving a movie theater at Westfield Century City Mall on September 18. We're told Moore was "not looking too pleased" as she spoke to her husband, and the less-than-smiley duo exited the facility hurriedly.
Reps for Kutcher and Moore did not respond to a request for comment.