Winners and Losers: Rock Star Brothers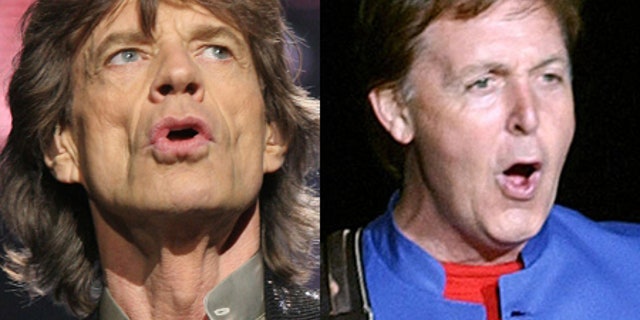 There's always a black sheep in every family. It's inevitable, a law of nature. Have more than one kid, and someone will be left with a short deck.
For brothers, it's even worse. You're either the "cool" brother or the "other" brother. There's no way around it.
And if your brother is a rock star? Not pretty. The only thing worse is being the brother of a President (see Billy Carter, Roger Clinton, and President Obama's weed-smoking Kenyan half-brother).

Even when you're lucky enough to share a band, if you're the "other" brother, at best you'll be considered unobtrusive wallpaper (is anyone looking at Angus' older brother, Malcolm, during an AC/DC concert?), and at worst, everyone is waiting for your cool brother to ditch the band and make a solo record.
Sure, there are the odd lightning-strikes-twice exceptions. Noel and Liam Gallagher are equally obnoxious and equally ego-fuelled. It's hard to imagine the Everly Brothers as the Everly Brother, and the Kinks would be nothing without Ray and Dave Davies pissing each other off over the years.
But that's the extent of the rock brothers with equal talent billing. For everyone else, there just isn't enough musical mojo to go around. There are winners and losers. Here are some of the biggest winners and their less-fortunate siblings.
PHOTOS: Check out the Rock Brothers: Winners & Losers photo gallery.
WINNER: PETE TOWNSHEND
The Who's songwriter, guitar god, and visionary is a rock legend. He's been given every conceivable award and had his songs live on TV crime shows, Broadway, and "Guitar Hero." Any self-respecting rock fan or budding rock star must kiss his guitar pick at some point.
LOSER: SIMON TOWNSHEND
Pete's younger brother released three solo albums that were met with less fanfare than say... a solo Pete Townshend album. In 2004 he formed the band Casbah Club with dudes from the Jam and Big Country. Oh, and there's his day job: playing second guitar on Who tours.
WINNER: MICK JAGGER
He's arguably one of the most influential rock singers and frontmen of the 20th century. He made chicken dancing look cool, and he dares you to tell him it's not OK to sing "Satisfaction" to his grave.
LOSER: CHRIS JAGGER
Chris has a group of his own called Chris Jagger's Atcha! Blues Band. In 2007 Chris' brother did join Atcha! for a cover of the Stones' "Dead Flowers" at a local pub. Apparently, it didn't help bookings. On his website, Chris says he "enjoys spending as much time as possible outdoors, looking after animals, and creating a garden with 'anything you can eat.'" No tour dates listed.
WINNER: EDDIE VAN HALEN
Although one could debate about how much of a winner Eddie is these days, he's rightfully claimed his spot as one of the most influential guitarists of his generation — even if he does have bad luck with lead singers.
LOSER: ALEX VAN HALEN
When the Van Halen kids were growing up, Eddie played drums while Alex played guitar. Maybe he actually plays guitar better than Eddie. Rumor has it that Alex has become an ordained minister so he can preside over his brother's wedding. Hopefully, it will lead to a new career that doesn't involve a gong.
WINNER: KEVIN BACON
Personally, I like my Bacon on the screen more than on the concert stage. Still, there's no denying that the younger Bacon brother has rock star charisma. Plus, how can you NOT be cool when everyone in Hollywood is only six degrees of separation away from you?
LOSER: MICHAEL BACON
When you're the lesser-known half of a side project, things are not looking so good. Yes, Michael has a long and respected career scoring a boatload of PBS movies. So what? His brother is Kevin Bacon. He just can't compete.
WINNERS: LIAM & NOEL GALLAGHER
Oasis' lead singer and songwriter-guitarist are rock god brothers-in-arms, always ready for a pint, a brawl, and a grandiose statement more outrageous than the last. Love 'em or hate 'em, they are keeping rock's unruly heritage alive.
LOSER: PAUL GALLAGHER
And then there's Paul, the third Gallagher brother. "There's a third Gallagher brother? " you ask? Yes. "Is he the Scottish football player?" No. "COO of Forbes magazine?" Wrong guy. "A distant cousin to actor Peter Gallagher?" Nope. Noel and Liam's older brother is the author of "Brothers: From Childhood to Oasis" and a screenplay writer. 'Nuff said.
WINNER: THOM YORKE
As the angst-ridden frontman of Radiohead, Thom Yorke possesses a beautifully tortured voice and has pushed the boundaries of how pop music is made and sold. He's one of the singular artists who come around once every so often, inspiring legions of fans and budding musicians alike.
LOSER: ANDY YORKE
Thom's younger brother had a late '90s band called the Unbelievable Truth (named after the Hal Hartley cult film). They disbanded after three albums, and Andy released a solo record, "Simple," in 2008. Needless to say, he stands in a big shadow.
WINNER: MICHAEL JACKSON
I know, there are really no winners in the Jackson family — only freakish stories. Still, if you have to put one on top, it's gotta be the King of Pop. Despite Bubbles, the Elephant Man, questionable underage slumber parties, and going out one too many times in his pajamas, Jacko's musical legacy is undeniable.
LOSER: TITO JACKSON
Could you name Tito in a Jackson 5 photo? Hint: he's the guitar player. According to his website, he's soon announcing dates for his blues band and putting the finishing touches on a solo album. Wanna bet if it hits stores before Michael's comeback?
WINNER: PAUL McCARTNEY
He's Paul McCartney for chrissakes! A knighted Beatle. He wrote every song you know. There's no bigger winner in rock.
LOSER: MIKE McCARTNEY
Paul's younger brother did not want to capitalize on his famous surname while performing in the early '60s, so he invented the stage name "Mike McGear." After some moderate U.K. hits (including one with Wings as his backing band —ditch the family name but use the brother's band?), Mike turned full time to photography. Among his published works? Beatles pictures. Lots of Beatles pictures.

WINNER: SEAN LENNON
Although he hasn't had the chart success of his half-brother, John and Yoko's only kid has the artistic cred that can only come from a lifetime of hanging with New York hipsters and being... well... John and Yoko's only kid. He's the poster child for indie-music cool chic, hanging with Rufus Wainwright, Cibo Matto, and every other artist with a lower Manhattan zip code.
LOSER: JULIAN LENNON
Even though he gets points for having a Beatles song written for him ("Hey Jude") and having two Top 10 hits in the '80s, Julian stills comes up short in the sibling coolness department. Aside from his well-publicized battles with stepmom Yoko, his cover of the Fab Four's "When I'm Sixty-Four" number for an Allstate Insurance commercial didn't help his case.
RELATED: Drop by GetBack.com for your daily dose of pop culture pleasure: music, movies, games, and more.