Willie Robertson was thrilled to be part of Thanksgiving Day Parade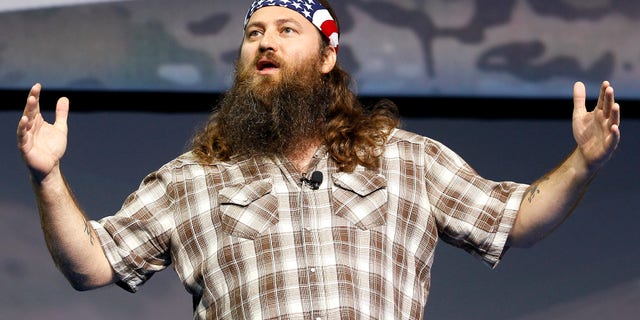 Willie Robertson was thrilled to be a part of the Thanksgiving Day Parade in New York telling FOX411 that watching the annual extravaganza is something the Robertson family has done every year.
"It's something we watched together as a family," he said. "It's an honor to be up here, we're real excited so we brought the whole crew."
As surreal as it might seem the bandana-clad reality star says that the Robertson clan waving to crowds down Broadway might not to be so strange after all.

"After the year we've had I'm starting to believe all kinds of weird things," he admitted." It's been quite a year, the good Lord's been good to us, blessed us a bunch so we hope we can continue on the path we're on, staying positive and keeping it real and moving forward with our faith and family. That's the recipe that's gotten us here so we're going to stick with that."
And no the Robertson clan didn't stick around The Big Apple to feast on turkey. Instead they hightailed it right back to Louisiana.
"We've already celebrated Thanksgiving early so I'm going home," he explained. "(After the parade) we're jumping on a plane. We got to get home and get some things back done at home."