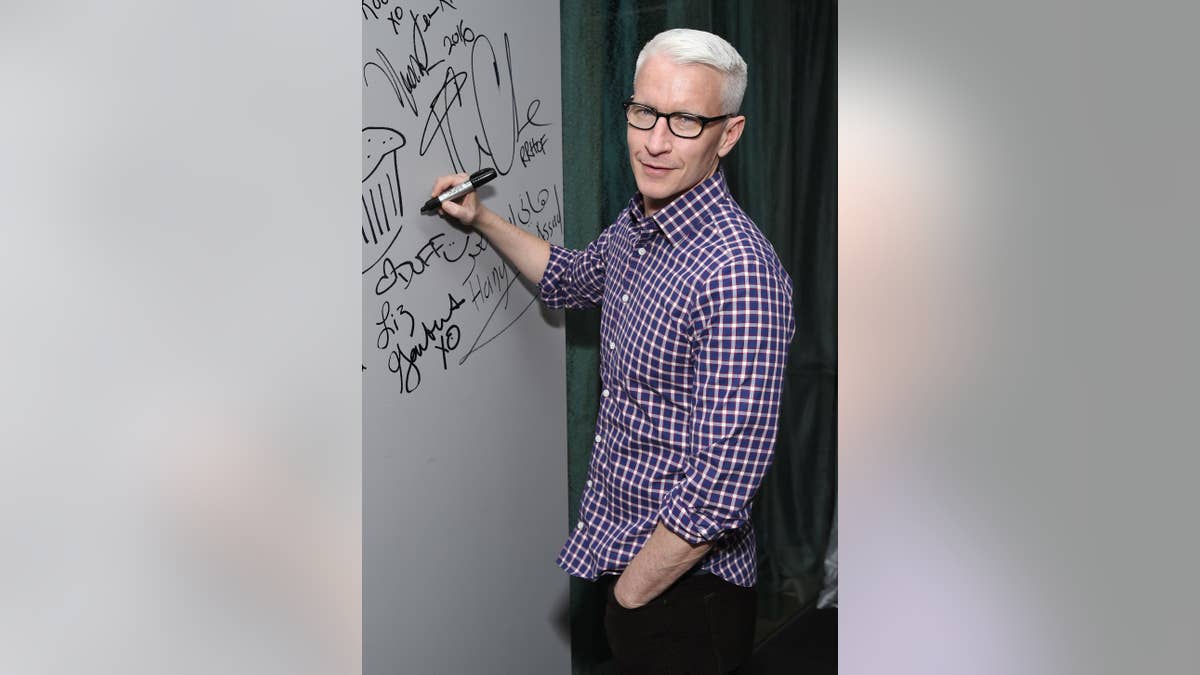 If finding a new partner for Kelly Ripa on her daytime talk show is anything like the process that led to Michael Strahan's hiring, it won't be quick.
"Live" went through nine months and 59 guest co-hosts before former football star Strahan was chosen to replace Regis Philbin. Strahan, who started in 2012, is leaving to work full-time at "Good Morning America" and ABC announced that his last day will be on May 13.
The last time around, some of the guest hosts were just filling in, others actively trying out for the full-time job. Among Ripa's partners were Anderson Cooper, Seth Meyers, Neil Patrick Harris, Jeff Probst, Nick Lachey, Josh Groban, Alec Baldwin, Jerry Seinfeld, Jonah Hill, Sam Champion and Ripa's real-life husband, Mark Consuelos. Some of those men can be expected to be considered again.
Speculation quickly centered on CNN's Cooper, particularly after Ripa was photographed on Tuesday leaving her home while carrying a copy of the just-released book he wrote with his mother, Gloria Vanderbilt.
"These sorts of things are never by accident," said Bill Carroll, an expert in the syndication market for Katz Media.
Cooper had his own daytime talk show in 2012, taking him out of the running for Philbin's job. He filmed the show for two years while continuing his evening work as a CNN anchor. A few weeks after Strahan was selected, Cooper learned his own show was being cancelled.
Cooper appeared with Ripa that fall on Andy Cohen's Bravo show, "Watch What Happens Live," and Cohen asked whether they felt like it was an opportunity that got away.
"I still feel," Ripa replied, looking at Cooper, "like you and I are destined to be together, someday, somehow."
Cooper declined comment on Thursday. Cohen, who has gone on speaking tours with Cooper and is a close friend, was considered another possible Strahan successor but has said he is not interested.
Officials at the show's parent Walt Disney Co. will make the decision on who replaces Strahan. Executive Producer Michael Gelman and Ripa, who has been on the job since 2001, are expected to have input as well. The recent drama surrounding Strahan's exit — Ripa was angered by getting virtually no advance notice of the move and skipped work for several days, compelling Disney officials to apologize to her — is likely to strengthen her hand as a kingmaker, Carroll said.
ABC initially said last week that Strahan would stay with the show until September, then abruptly announced on Wednesday that he'd be leaving nearly four months earlier. It's unclear what impact that will have on the length of the search; "Live" airs reruns for at least part of the summer.
The long search that produced Strahan didn't hurt the show in the ratings. "Live with Kelly and Michael" is a close second behind "Dr. Phil" as the most popular daytime talk show.
"The viewers, in a way, like being part of the process — 'oh, that one looks great' or 'oh, that one won't work,'" Carroll said. "Everybody has an opinion."
Strahan wasn't considered one of the most likely candidates when the process started five years ago, but jumped into the running when his guest host stints got a strong response, Carroll said. He's since become so popular that ABC is counting on him to help reverse sinking ratings on its morning flagship, "Good Morning America."