'Wheel of Fortune' host Pat Sajak reveals he's 'not a nervous type'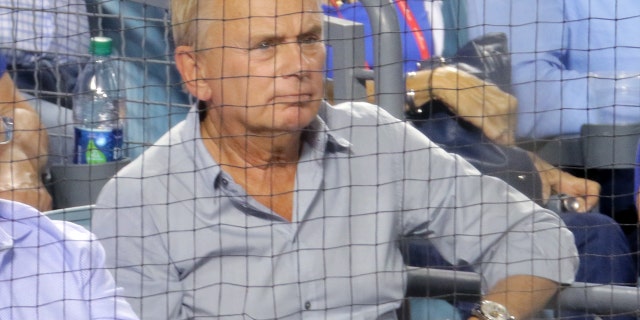 LOS ANGELES – When Pat Sajak isn't hosting the long-running game show "Wheel of Fortune" alongside Vanna White, he is taking in another game — baseball.
Sajak had fun Wednesday joking around with reporters and on social media as the Houston Astros beat the Los Angeles Dodgers 5-1 to win their first World Series.
The game show host said even when the stakes are high, he doesn't feel the pressure.
"I'm not a nervous type, but then again no one is throwing a 100-mile-per-hour fastball at me, so it makes it easy," he said laughing.
Sajak is on the small screen every night, but "Wheel of Fortune" is pre-taped. He said he doesn't know how top-notch baseball players keep their cool.
"I don't know how these guys do it," he told Fox News at batting practice ahead of Game 7. "I don't know how they perform at this high level while the whole baseball world is watching."
It's Sajak's job to be enthusiastic as contestants spin the wheel to win big prizes, but the 70-year-old still gets excited about a great game, even when he is off the clock.
"I'm not a kid and this is the first Game 7 in this stadium in my lifetime," he said at Dodgers' Stadium. "So it's very special to me and there may not be another one."
After the game, Sajak joked around on Twitter about the Dodgers' tough loss.
He quipped that the LA team "put on special orange jerseys to celebrate their World Series win!"
Many Hollywood celebs have shown their support throughout the World Series. Justin Timberlake and Jessica Biel, Ashton Kutcher and Mila Kunis, Kate Upton and John Legend are just some of the stars who have turned up at the games.