'Wheel of Fortune' host Pat Sajak tackles contestant in bizarre moment that has fans puzzled
'Wheel of Fortune' host Pat Sajak slams player who's a professional wrestler
Longtime "Wheel of Fortune" host Pat Sajak shared a shocking moment with a contestant.
During Tuesday's episode, a game show player named Fred revealed he's a man of many talents, which include being a drama teacher, bar trivia host and professional wrestler.
While he admitted he gets paid "very little" to participate in the sport, Fred said he wrestles "for the fun."
"Wheel of Fortune" showcased the player's successful puzzle wins for the night on their official YouTube channel during their Hawaiian-themed show.
'WHEEL OF FORTUNE' FANS OUTRAGED OVER PAT SAJAK'S COMMENT ABOUT DAUGHTER MAGGIE: 'NEPOTISM AT ITS BEST'
Sajak made some snarky comments after Fred's wins, calling him a "brute."
'WHEEL OF FORTUNE' CONTESTANT BLASTS PAT SAJAK FOR PUZZLE MISHAP
"Just because he's a professional wrestler… you want me to body slam him for you?" the game show host asked the other players.
The players responded with a "yes" to Sajak's question.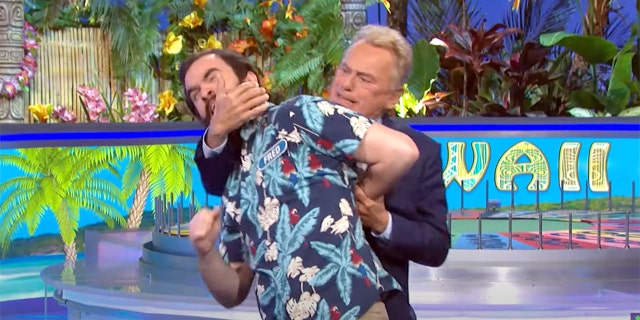 Once Fred made it to the bonus round, he guessed the puzzle in three attempts for the "Phrase" category.
Co-host Vanna White revealed the letters for the puzzle: "His mind is wandering."
After Fred won the bonus round and the host announced he was taking home $75,800, the player appeared emotional with his major "Wheel of Fortune" win.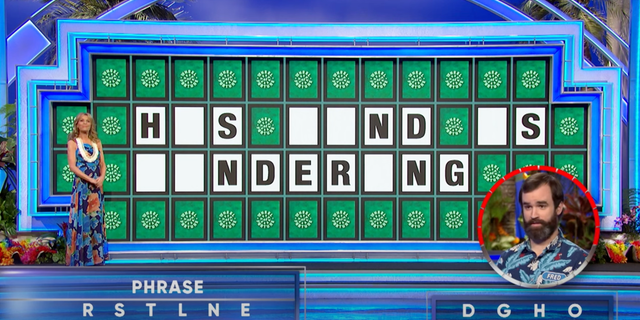 He flexed his muscles excitedly and then proceeded to hug his father.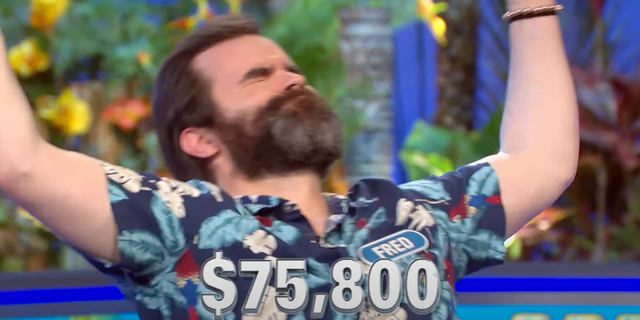 Fred put his hands over his head in shock and let out a big exhalation, while he basked in his glory.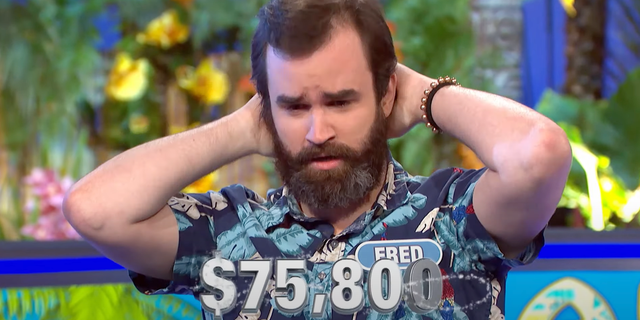 Suddenly, Sajak ran over to the player and tackled Fred.
He attempted to bend his arm behind his back and grabbed his face with the other arm while putting him in somewhat of a headlock.
CLICK HERE TO SIGN UP FOR OUR ENTERTAINMENT NEWSLETTER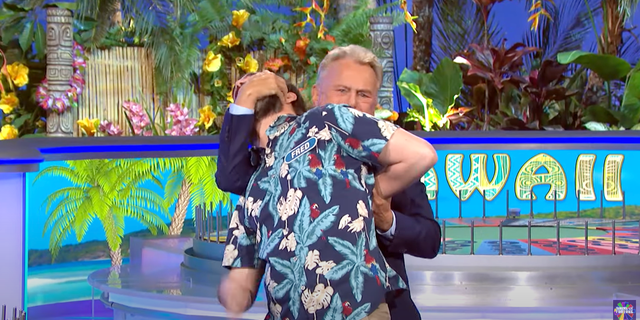 Fans were quick to react to the bizarre moment between the game show winner and Sajak.
CLICK HERE TO GET THE FOX NEWS APP
"Not only another Perfect Game, but another showdown with Pat vs. another contestant!" commented one person.
Another fan questioned, "What was with Pat at the end?"
"Don't fall Pat," one comment read.
Others seemed alarmed by the game show host's wrestling moves. "I would never wrestle a contestant like Sajak was doing if I was host of Wheel of Fortune I do handshakes literally," a viewer wrote.