What did CNN boss Jeff Zucker know about Matt Lauer's sleazy past?
Disgraced former NBC News star Matt Lauer has reportedly been a serial sexual predator since at least 2001 but the network claims emphatically that its "current management" was completely in the dark until recently. So who was Lauer's boss in 2001 for most of his years in power? None other than embattled CNN Worldwide President Jeff Zucker.
Long before Zucker implemented an anti-Trump programming strategy at the liberal CNN, he rose from NBC researcher all the way to president and CEO of NBC Universal. He was the executive producer of "Today" when Lauer was hired in 1994 and by 2001 Zucker had ascended to President of NBC Entertainment. Nevertheless, Zucker is emphatically denying he had any idea about Lauer's alleged bad behavior.
"It's incredibly disturbing what we've learned in the last 24 hours of reporting from the NYT and Variety, and incredibly sad," Zucker told Business Insider on Thursday. "I've known Matt for 25 years and, I didn't know this Matt."
Former CNN Chief White House Correspondent and USC Annenberg journalism professor Jessica Yellin said Zucker's comments missed the point.
"This speaks to a problem with the culture and leadership of the workplace," she tweeted. "Creating a workplace in which women feel they can't report harassment isn't exonerating. Social science (and my opinion) suggests it's a failure of leadership."
Media critic and DePauw University journalism professor Jeff McCall thinks NBC News needs to be more transparent and expose any executives – past or present -- who may have enabled Lauer's toxic behavior.
"I do think NBC should continue to report on its own Lauer situation, detailing what it knew and when. It is likely there were enablers within the NBC hierarchy that need to be reported on," he told Fox News. "NBC just can't become its own sacred cow if it wants to keep any sense of credibility."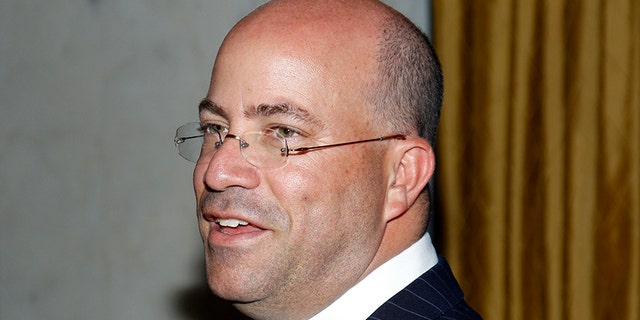 A New York Times report about a Lauer incident that allegedly happened during Zucker's time at NBC is particularly shocking.
"One complaint came from a former employee who said Mr. Lauer had summoned her to his office in 2001, locked the door and sexually assaulted her," The New York Times reported. "She told The Times that she passed out and had to be taken to a nurse."
According to the Times, the woman who described the 2001 encounter also said the anchor had made "inappropriate comments" in the late 1990s.
Zucker would eventually be promoted, in 2005, from head of entertainment to head of all NBC Universal. In this role, he resumed oversight of Lauer -- who was  NBC's biggest star -- and was frequently in touch with him about important matters related to the "Today" show.
"Matt treated Jeff like his boss during those years and went to him about anything," said a former NBC staffer. "Jeff handled big picture Matt issues."
According to the staffer, then-NBC News President Steve Capus had very little to do with Lauer or the "Today" show, deferring to Zucker.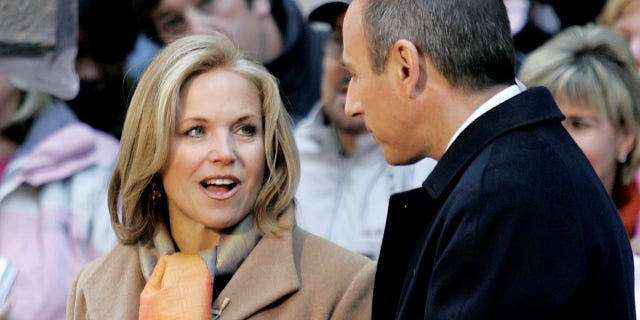 The Times report specifically notes that NBC's flagship morning show "could sometimes resemble a boys' club, particularly in the years before Comcast completed its acquisition of NBCUniversal in 2013."
Comcast fired Zucker as part of its takeover of NBC Universal. He would go on to produce a short-lived syndicated show for Lauer's friend and former "Today" co-host, Katie Couric. At one point, according to then-New York Times writer Brian Stelter, Lauer discussed potentially leaving NBC and joining Zucker and Couric at the new show. Eventually, Lauer re-signed with NBC.
But on Thursday, Zucker also claimed he never even heard a "whisper" of Lauer's predatory behavior, according to Business Insider's Max Tani.
"That's ridiculous," said an NBC insider who asked to remain anonymous.
NBC News Chairman Andy Lack initially claimed that a complaint he received on Monday night, that ultimately resulted in Lauer's firing, was the first complaint regarding his behavior the company has received "in the over 20 years he's been at NBC News."
And NBC News went even further, issuing another statement once additional information began to surface: "We can say unequivocally, that, prior to Monday night, current NBC News management was never made aware of any complaints about Matt Lauer's conduct."
The key word in the second NBC statement is "current," as many of Lauer's alleged indiscretions occurred under Zucker's watch when Lack – who was gone from NBC between 2003 and 2015 -- was adrift at Sony and Bloomberg. The statement also carefully says that "current NBC management" was unaware of "reports" of Lauer's conduct. This leaves open the possibility that the executives were aware of the conduct, but unaware of any formal reports.
A current NBC News employee told Fox News that there is "disbelief" among staffers regarding Lack's timeline. Variety even quoted a former NBC reporter as saying that show executives "protected the s--t out of Matt Lauer."
"I don't know what everyone is so surprised by," a source told Variety. "This has been going on for months and months and everybody knew it and it was just going to be which girl came forward, and who reported it first."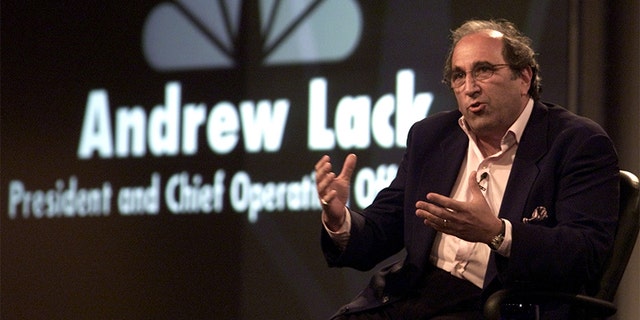 Another source put it bluntly to the New York Post, "Everybody knew about Matt's behavior, and everyone had to put up with it because he was so powerful, and well protected by management."
In addition to Zucker and Lack, Noah Oppenheim, who is Lack's deputy, is also under pressure. Oppenheim has a long history with Lauer, going back to a multi-year tour of duty he did with Lauer in the 2000s as a "Today" show senior producer. Oppenheim is also the NBC executive who spiked celebrity scion Ronan Farrow's expose on Harvey Weinstein, a decision which prompted numerous calls for Oppenheim's resignation.
As Vanity Fair put it Wednesday night, "The question of Lauer's improprieties loom large over NBC's editorial decision to pass on Ronan Farrow's reporting on Harvey Weinstein. 'They were sitting in a glass house and they knew it,' Lauer's former colleague said."
Oppenheim is also at the center of another controversial NBC decision a year ago to sit on the explosive "Access Hollywood" tape featuring Donald Trump and Billy Bush making lewd comments about women. At the time NBC was wringing its hands over the tape, Bush was a co-host of the "Today" show, which Oppenheim oversaw. Eventually the tape was leaked to the Washington Post's David Fahrenthold, who is Oppenheim's friend from Harvard University, where Oppenheim and Fahrenthold were editors together at the prestigious Harvard Crimson newspaper. 
After the tape went public, NBC fired Bush and shortly thereafter promoted Oppenheim to president of news. Bush would presumably be a top candidate to replace Lauer if he were still at the network.
Wednesday's New York Times cited the botched handling of the "Access Hollywood" tape as contributing to "a difficult time at NBC News." Also cited in the article was the decision to spike Farrow's Weinstein story and a botched presidential debate on board the U.S.S. Intrepid where Lauer was lampooned for being ill-prepared. All these incidents happened on Oppenheim's and Lack's watch – with Zucker ensconced a few blocks uptown at CNN.
In a statement shared on "Today," Lauer said he was "truly sorry" and conceded that some of the claims about him were true.
CNN did not respond to request for comment. NBC did not respond when asked if current management feels Zucker knew anything.