What Are the 10 Most Anticipated New Fall Shows?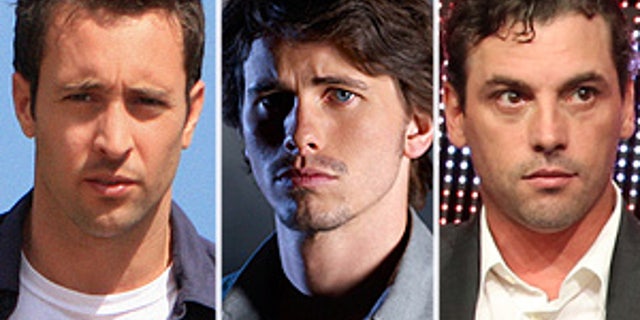 Hawaii Five-0, The Event and Law & Order: Los Angeles are the most eagerly anticipated new fall shows of TVGuide.com's TV Team research panel.

Fall Preview: Get scoop on 28 new shows

The shows were the top picks in a survey conducted Aug. 9-15 that included 3,547 of the approximately 10,000 members of the research panel.

Alex O'Loughlin fronts the Hawaii Five-0 reboot, taking over the Steve McGarrett role previously played by Jack Lord. McGarrett returns to the Aloha State to investigate his father's murder. The governor (Jean Smart) enlists him to form an elite task force, which includes Detective Danny "Danno" Williams (Scott Caan), Chin Ho Kelly (Daniel Dae Kim) and Chin's cousin, surfer-turned-cop Kona (Grace Park).

Jason Ritter, Laura Innes, and Blair Underwood lead the ensemble of NBC's twisty mystery thriller. A presidential assassination attempt, a missing person and a CIA cover-up are among the events that aren't the event in the head-scratching drama.

For Law & Order: Los Angeles, Dick Wolf takes his classic cops-and-lawyers approach to sunny California. Skeet Ulrich and Cory Stoll will police the mean streets while Alfred Molina and Terrence Howard hold down the courthouse.

Check out the premiere dates for new and returning fall shows

The 10 most anticipated new shows are:

1. Hawaii Five-0 (CBS)
2. The Event (NBC)
3. Law & Order: Los Angeles (NBC)
4. Blue Bloods (CBS)
5. No Ordinary Family (ABC)
6. Undercovers (NBC)
7. S#*! My Dad Says (CBS)
8. Nikita (CW)
9. The Defenders (CBS)
10. Boardwalk Empire (HBO)

Are these the shows you can't wait to see? Share your picks in the comments below!


View original What Are the 10 Most Anticipated New Fall Shows? at TVGuide.com
Related Articles on TVGuide.com
Other Links From TVGuide.com