We got your back, Bruce: Smaller bands doing their part to help Hurricane Sandy victims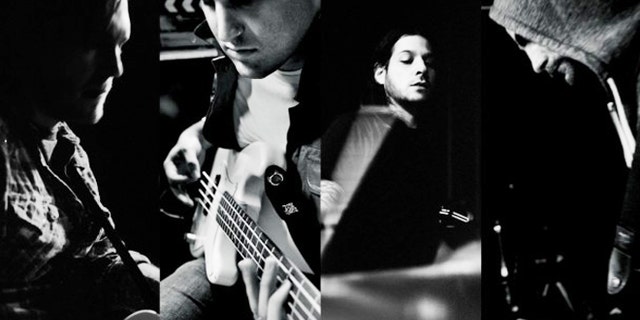 NEW YORK – Bruce Springsteen and Jon Bon Jovi have been moving mountains for their home state of New Jersey following its devastation by Hurricane Sandy, donating their musical efforts to raise millions for those suffering in the wake of the storm's destruction. But its not just megastars doing their part to help those in need up and down the East Coast. Smaller bands are also stepping up big time to make sure those in need of help get it.
New Jersey based rock band The Gaslight Anthem will perform Thursday night at Terminal 5 in New York City, and will donate all proceeds from every "Sandy Relief" T-shirt and silkscreen poster sold during the show to the non-profit charity Stay Strong Jersey, which they founded with Dave Franklin, who creates the band's merchandise.
"I have lived in the tri-state area my whole life, born in the Bronx, bred in Jersey," band member Alex Levine told FOX411. "I know a lot of people that this storm really hurt and I am in a position to really help, with a great vehicle like my band The Gaslight Anthem. Along with other musicians in this area, we have a chance to make a serious dent in rebuilding our home."
Even better, doubling the donation will be Mark Cuban, whose AXS TV will air the live concert and will match every dollar from the proceeds for the relief efforts.
"My company is Gaslight's online merchandise provider, and the hurricane hit, and we said 'Why don't we do a benefit fundraising T-shirt?," said Franklin, Infinite Merch's owner and Stay Strong Jersey co-founder. "The shirt says Stay Strong Jersey and it's flying off the shelves."
Gaslight Anthem is a New Brunswick, N.J. based band with four albums and a solid following, They are currently on tour in the U.S and the U.K. Franklin says that after the Gaslight concert, he eventually wants to gather as many bands as he can for a blowout event to raise even more money for relief efforts.
"We want anybody that wants to get involved," he said. "The type of music, the band, doesn't matter. Anybody that wants to get involved can."
That's just what happened earlier this week in Nashville, Tenn., where the Wildhorse Saloon sponsored a benefit concert for to help one family with ties to country star Justin Moore, as well as Hurricane Sandy victims in general.
Moore's publicist Carly Caramanna's family had their home and business destroyed, and a few days, her 54-year-old father suffered a fatal heart attack.
Moore and friends Jake Owen, Randy Houser and Thomas Rhett headlined the benefit concert, which raised over $20,000 for both the Caramanna family and the Jersey Shore Relief Fund.
"I was completely blown away by the Nashville community," Carly said. Their love and support has kept us going through this difficult time."