Watercooler: Check In to Childrens Hospital, Stat!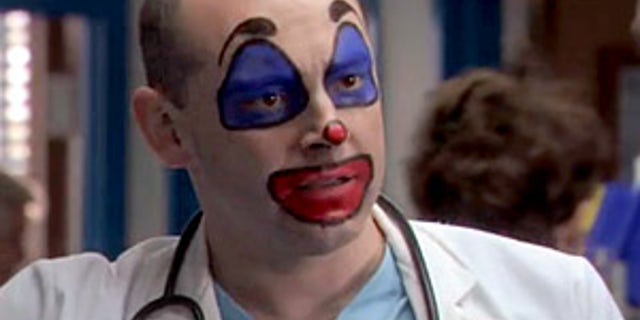 Grey's Anatomy, you got served.

The single greatest medical drama in the history of comedies debuted last night when the banana web series Childrens Hospital leapt to Adult Swim and immediately made the summer's painfully anemic sitcom scene feel a whole lot better.

Conceived by Rob Corddry, who stars along with a killer cast that includes Lake Bell, Ed Helms, and Party Down's recently downsized Megan Mullally and Ken Marino, CH's 15-minute premiere (the first two webisodes, sutured together) took more shots than a rabies victim at the ripe-for-ridiculing medical genre and drew blood with almost every jab. The faux-losophical voiceovers of Grey's and Scrubs. The steely doc with a disability of ER. The creepy clown nightmare that was Patch Adams. Hell, even M*A*S*H's Hawkeye Pierce and Col. Blake got a shout-out. It was a hoot and a half, unrepentantly rude and so not for those who cherish their clichés. If Corddry and company can keep the comedy as twisted and terrifically sharp, we may have ourselves TV's first appointment viewing for the truly sick.

Subscribe to TV Guide Magazine now!
View original Watercooler: Check In to Childrens Hospital, Stat! at TVGuide.com
Other Links From TVGuide.com