Warren Beatty, Faye Dunaway to present Best Picture at Oscars despite last year's disastrous mix-up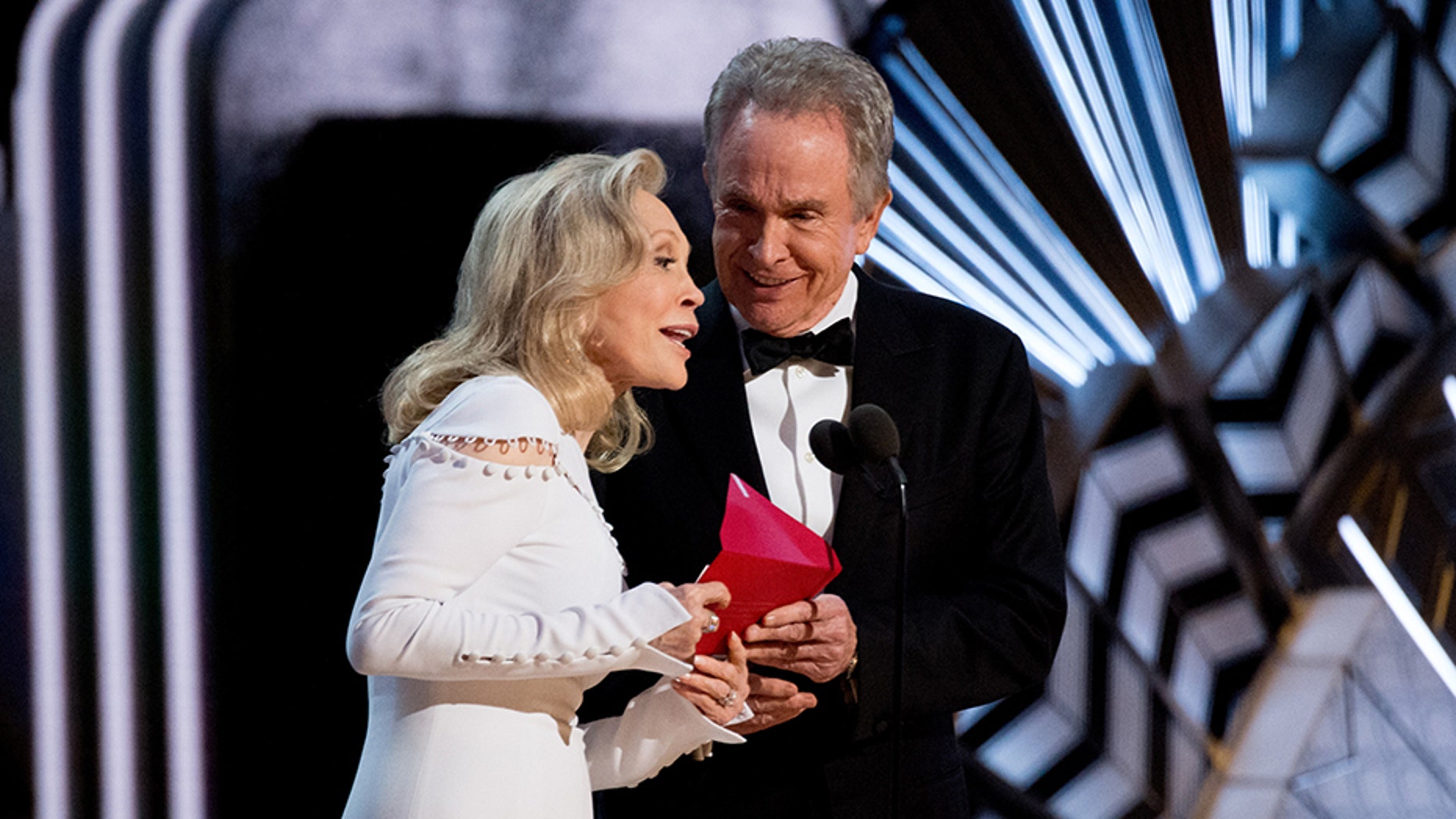 A year after they accidentally presented the Academy Award for Best Picture to the wrong movie — often dubbed the worst mistake in Oscars history — Warren Beatty and Faye Dunaway are reportedly returning to the Dolby Theatre stage for round two.
The pair of Hollywood veterans will present the Academy's highest honor at the 90th annual Awards on Sunday in Los Angeles, TMZ reported. The outlet added the two were rehearsing their lines for the big moment at the theatre on Thursday night.
EVERYTHING TO KNOW ABOUT THE OSCARS
In 2017, at the 89th Academy Awards, Beatty, alongside Dunaway, infamously announced that "La La Land" had won the prestigious Best Picture award — when, in fact, "Moonlight" had actually won.
It turned out Beatty was handed the wrong envelope as he presented the honor that read, "Emma Stone, La La Land" — the envelope intended for the announcement of "Actress in a Leading Role."
An accountant with the PricewaterhouseCoopers (PwC) firm, which was in charge of calculating the award votes and keeping it a secret until showtime, was blamed for the gaffe.
The firm said that Brian Cullinan gave Beatty the wrong envelope to present on stage — reportedly due to tweeting during the show while backstage — and "Once the error occurred, protocols for correcting it were not followed through quickly enough" by either the accountant or his partner.
HOW TO WATCH THE 2018 OSCARS BEST PICTURE NOMINEES ONLINE
In an effort to prevent another mistake, the academy has prohibited the PwC accountants who handle the envelopes from using cell phones or social media during the show. Several other reforms were announced ahead of the awards show, including the addition of a third balloting partner in the show's control room.
Fox News' Madeline Farber and The Associated Press contributed to this report.