Walter Mercado Transferred to U.S. Hospital for Pneumonia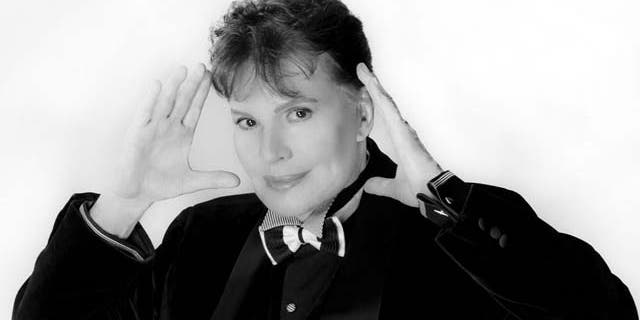 Popular psychic and TV personality Walter Mercado has been transferred to an Ohio hospital, The Miami Herald reports.
Mercado, 79, was admitted into a Puerto Rican hospital for "chest pains" and bronchitis last week, due to stress related to legal and business matters.
Wilma Torres, the astrologer's secretary, said that Mercado's workload in December triggered the chest pains that landed him in the hospital. Legal issues,Torres stressed, have caused Mercado to have a "physical breakdown."
The Miami Herald says the flamboyant astrologer, who changed his name to Shanti Ananda after supposedly having a vision, was admitted into a Cleveland hospital for pneumonia.The medical institution focuses on treating cardiovascular-related illnesses.
Celebrities Who Had Affairs With Employees
The name of the hospital has not been released. It is unclear if Mercado flew in an air ambulance or traveled on a commercial flight to Ohio.
"Although he had gotten better from the pneumonia, Shanti Ananda's blood pressure had been fluctuating during his hospitalization," a spokesperson from Mercado's public relations team told El Nuevo Herald.
"They have taken him more as a precaution than as a necessity," the spokesperson added. "Doctors feel more comfortable with him in the Cleveland hospital, which specializes in heart disease."
Mercado's niece, Ivonne Benet Mercado, told the publication that her uncle is quickly recovering.
"He is healthy and takes good care of himself," said Benet. "His positivity and good mood help him."
Benet Mercado adds that the astrologer has not lost his sense of humor and has managed to stay made up even while being in bed in the hospital.
"His personality of always joking around with the nurses is quite unique," said Bonnet. "He has music… and they pamper him."
"They even took him a blow dryer to dry his hair after they bathe him," she added.
Mercado has postponed his latest project, working with TV host Cristina's new show "Pa'lante con Cristina" until further notice.
You can reach Alexandra Gratereaux at: Alexandra.Gratereaux@foxnewslatino.com or via Twitter: @GalexLatino
Follow us on twitter.com/foxnewslatino
Like us at facebook.com/foxnewslatino