Wall-to-Wall Programming Planned for the 10th Anniversary of 9/11 Attacks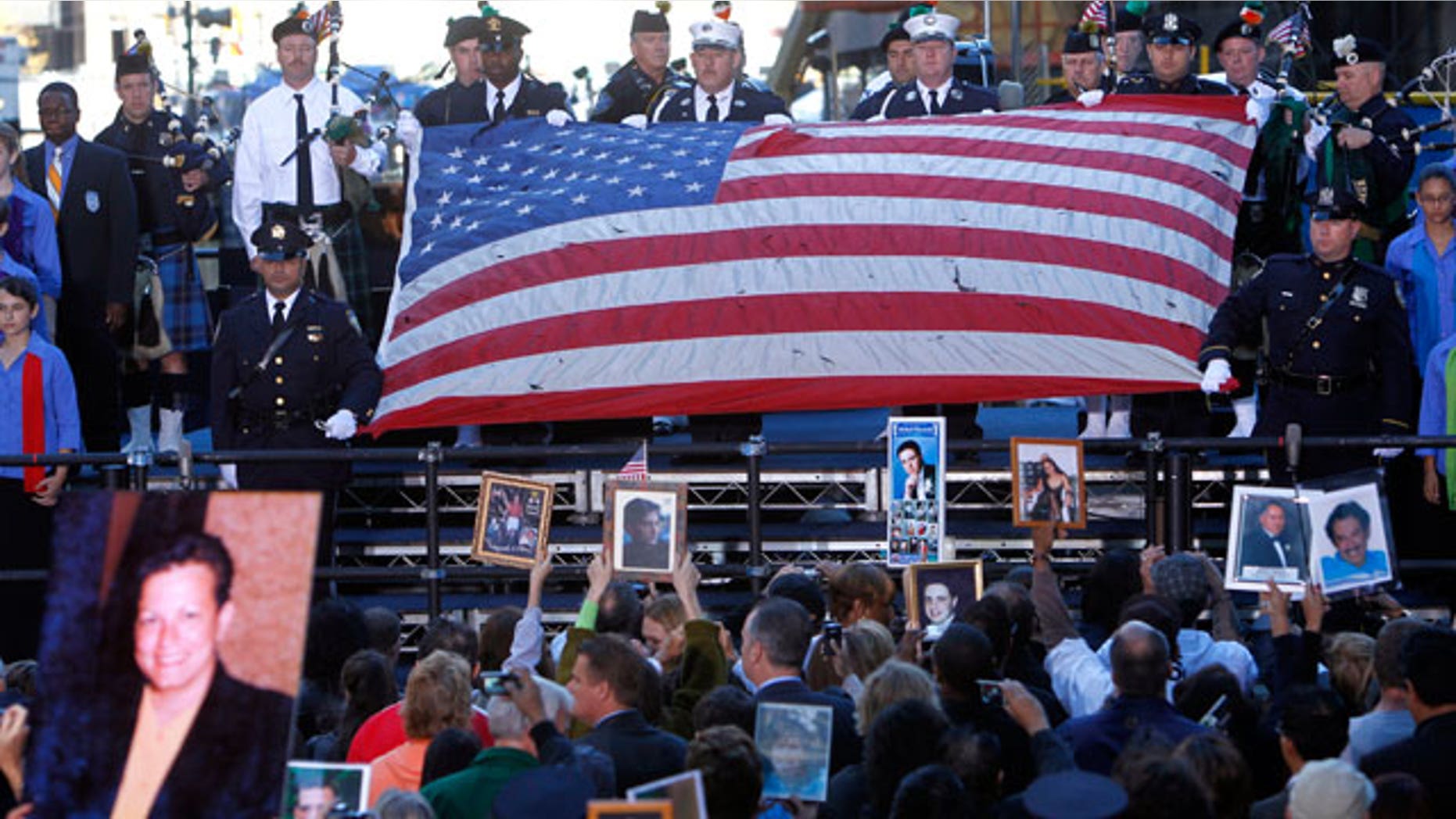 For those following the 10th anniversary of the September 11 attacks on Sunday, there will be an abundance of specials, documentaries and discussions, as broadcast and cable networks present a slate of original and updated programming on air and on their websites.
"The 10th anniversary of 9/11 is of course historic, and it's something which naturally will dominate the media," media expert Ronn Torossian told FOX411's Pop Tarts column.
This site's parent cable channel Fox News Channel (FNC) is airing "FOX News Reporting: Freedom Rising with Shepard Smith," a documentary that tracks the rebuilding of the new World Trade Center and 9/11 Memorial and Museum. FNC's weekday anchor team will also present "9/11 Remembered," which includes live coverage of the ceremonies and memorial events. FoxNews.com will host an interactive live event page covering all aspects of the anniversary, including live streaming of New York City memorial services.
HBO will air the Emmy-winning documentary "Telling Nicholas," about a young boy who lost his mom when the World Trade Center fell. CBS will air "9/11: Ten Years Later," an updated version of their popular "9/11" documentary with new interviews and footage centered on rebuilding Ground Zero. Showtime is set to spotlight the documentary "Rebirth" about five people deeply impacted by the tragedy and how their lives have progressed over the past decade.
USA will showcase the Melissa Leo-starring scripted movie "The Space Between" based on a flight attendant who bonds with a young boy while grounded in Texas on the morning on 9/11. VH1 will air "The Concert for New York City - Ten Years Later,"a re-airing of the Madison Square Garden benefit featuring performers Elton John, Paul McCartney, Jay-Z and Billy Joel.  In conjunction with its Sunday evening coverage, PBS will present "The New York Philharmonic 10th Anniversary Concert for 9/11" taped the night before at Avery Fisher Hall in New York's Lincoln Center, featuring Gustav Mahler's Symphony No. 2, Resurrection.
Nickelodeon's Linda Ellerbee is targeting the network's younger demographic with "What Happened? The Story of September 11, 2001." The commercial-free half-hour attempts to explain the significance of the day to those who were not even born when the attack happened.
Caroline Knorr, Parenting Editor at Common Sense Media, is urging parents to be mindful of how much their young ones take in on the serious, scary subject.
"In our 24/7 news world, it's hard for parents to filter out distressing current events. When you talk about something as momentous as the tenth anniversary of 9/11, it's important to reassure kids of any age that they're safe," Knorr explained. "Now that kids are getting their information from places like Facebook, Twitter, and even YouTube, it's important to emphasize that not all sources of information are credible – and that networks can compete for viewers by sensationalizing facts. Try to keep graphic images and information away from your young kids; as kids get older, you can begin to discuss the attacks – and the reasons we remember them and honor the heroes – in age-appropriate conversations that focus on your own family's values."
The Sunday comics will even be paying tribute, as more than 90 cartoons, including Family Circus, Doonesbury and The Mutts, have joined forces to create 9/11-themed strips.
According to Torossian, the memorial weekend is likely to be one of the biggest television viewing events of the year.
"The 10th anniversary of 9/11 is something so many still feel and remember," he said. "Not just the thousands who lost loved ones, but millions more who have seen their way of lives change."
Deidre Behar contributed to this report.