Walk off the Earth announces Mike 'Beard Guy' Taylor died of natural causes just before New Year's show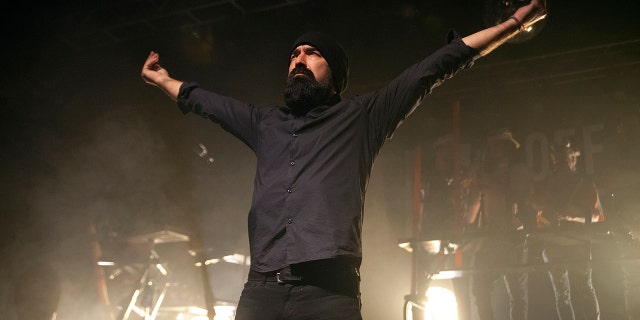 Mike "Beard Guy" Taylor, a member of the popular band Walk off the Earth died over the weekend, the band announced. The sad news comes just before a scheduled New Year's show and subsequent tour.
On Sunday, the band's official Twitter page revealed the sad news to fans along with a statement about the departed band member's passing.
"It is with profound sadness that we announce the passing of our beloved brother and band member, Mike 'Beard Guy' Taylor," the statement reads. "Mike had a love for life that was unmatched and a willingness to give that went beyond ordinary means."
The statement was paired with a photo of Taylor playing the accordion on stage. It also shined some light as to how the rocker died, noting "natural causes." However, no other details were provided.
"He passed peacefully from natural causes last night in his sleep. Our deepest sympathies are with his two children, whom he adored more than anything else in the world. We ask for privacy for his family in this trying time."
As TMZ notes, Taylor played many instruments in the band and provided vocals for some of Walk of the Earth's songs. The band was scheduled to play a gig in Niagara Falls on New Year's Eve followed by a February tour of the United States, Canada and Europe.