Vogue uses Good Friday to promote denim trend via Twitter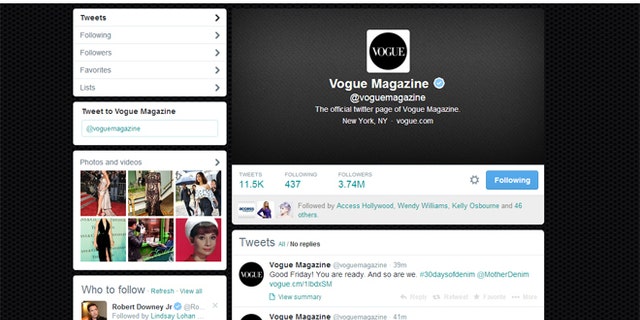 Did Vogue magazine make light of Good Friday?

The leading fashion mag issued a tweet early Friday morning that seemed to disregard the seriousness many ascribe to the holy day.
But a rep for the magazine insisted the publication didn't mean to offend with the choice of words.
A Vogue rep told FOX411: "There was absolutely no disrespect intended; it was simply a play on words."
Good Friday is a religious holiday commemorating the crucifixion of Jesus Christ.