Viewers Say Mariah Carey Lip-Synched During BET Awards Performance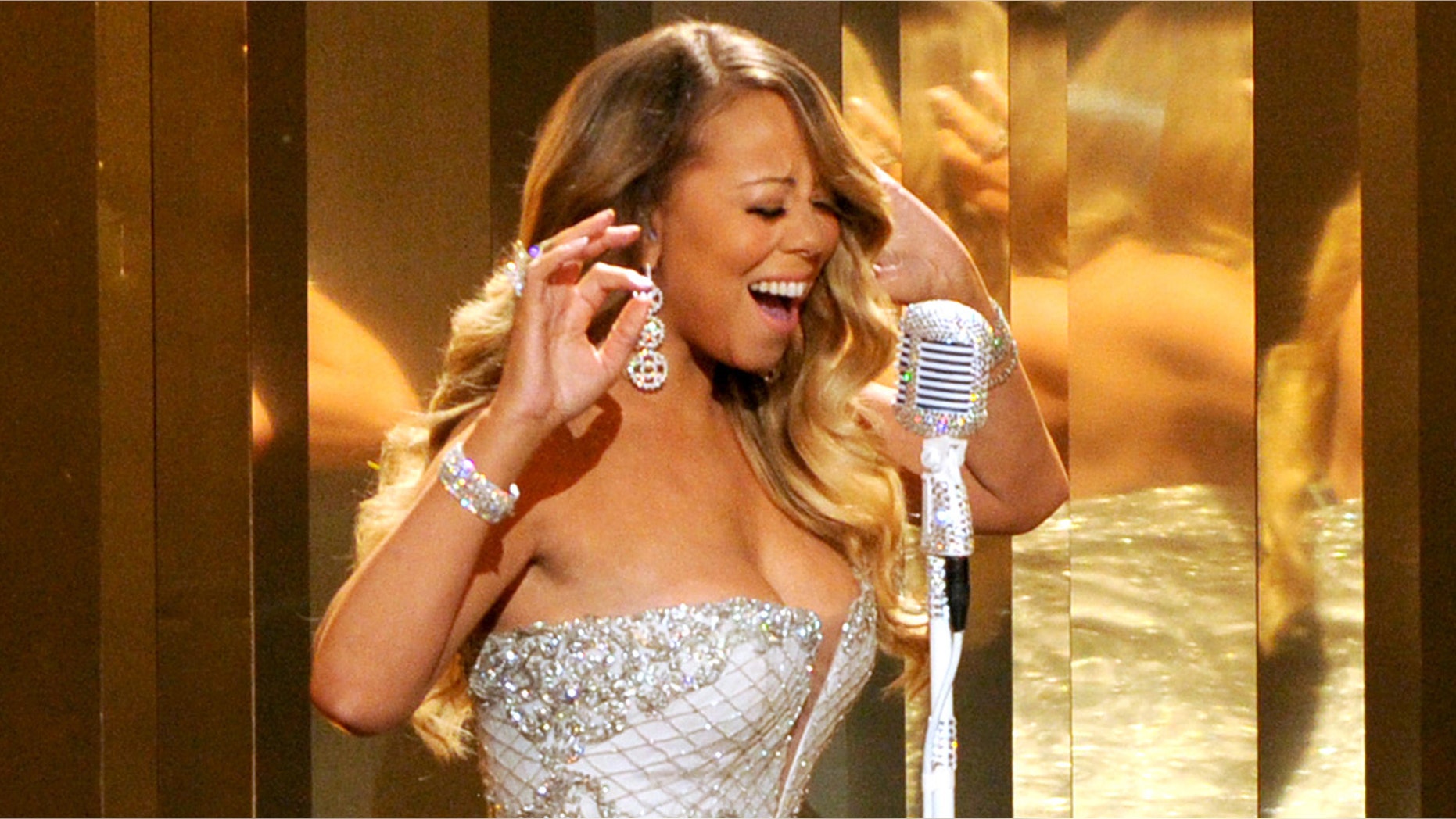 Mariah Carey's voice sparkled like the diamonds adorning her dress during her performance at Sunday night's BET Awards.
However, some viewers thought her vocals sounded almost too crystal clear, hinting that the "Beautiful" singer may have been lip-synching.
Twitter was a flutter with accusations Carey was not performing her hit single with Miguel and rapper Young Jeezy live.
According to viewers, at one point it appeared Carey was moving her lips when there was a pause in the vocals.
"I don't even understand why Mariah Carey even came to the BET Awards. She lip-synched the entire time," one viewer wrote on Twitter, the Daily Mail said.
While Carey's camp has yet to comment on the lip-synching situation, her husband Nick Cannon has no problem defending his wife's honor.
"My wife is a perfectionist and clearly because she's done it right all her life. So she actually puts a lot of work into these performances," Nick told E Online before Carey took the stage.
This is not the first time such rumors have surfaced — recently Carey was accused of lip-synching during her performance on the "American Idol" finale.
In that opportunity Radar Online spoke with a Hollywood music producer who studied Carey's performance and called it a "tough call."
However, he did say that the "Idol" song medley was so complex it would be extremely difficult to pull off a good lip-synch.
"It's hard for me to be sure one way or another with this one," the source said.
Follow us on twitter.com/foxnewslatino
Like us at facebook.com/foxnewslatino