Victoria Beckham reveals she had breast implants removed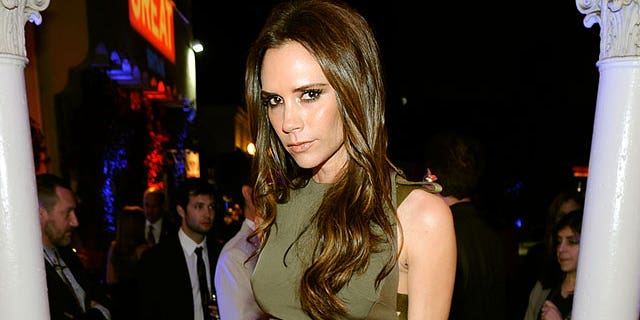 Victoria Beckham has admitted that she used to have breast implants, but says she later decided to have them removed.
In an interview with Allure magazine, the 39-year-old former Spice Girl confesses, "I don't have them anymore." Then pausing before continuing her answer, she added, "I think I may have purchased them."
RELATED: Victoria Beckham: David Does the Cooking
When the interviewer then asks, "Did your breasts just leave?" she replies, "Or they got removed, one or the other." When pressed further about whether she had the implants removed, she answers, "Yeah." The only other information she adds in the interview is that she did not have them taken because they were painful.
In the interview, Beckham also reveals that she was bullied as a student. "I didn't go to a private school; it was a public school. It was not a very nice school." She said she was made fun of because, as she puts it, she was "different from all the other children at the school. I really wouldn't wish it on any kid, because it's horrible."
But the singer/fashion designer said she eventually gained confidence in herself after meeting other members of the Spice Girls. "I think what gave me confidence in myself was meeting the other girls. We always said we were all like rejects in our own way. We had to work hard, and they helped me accept me for who I was."