Vanilla Ice has public meltdown at the airport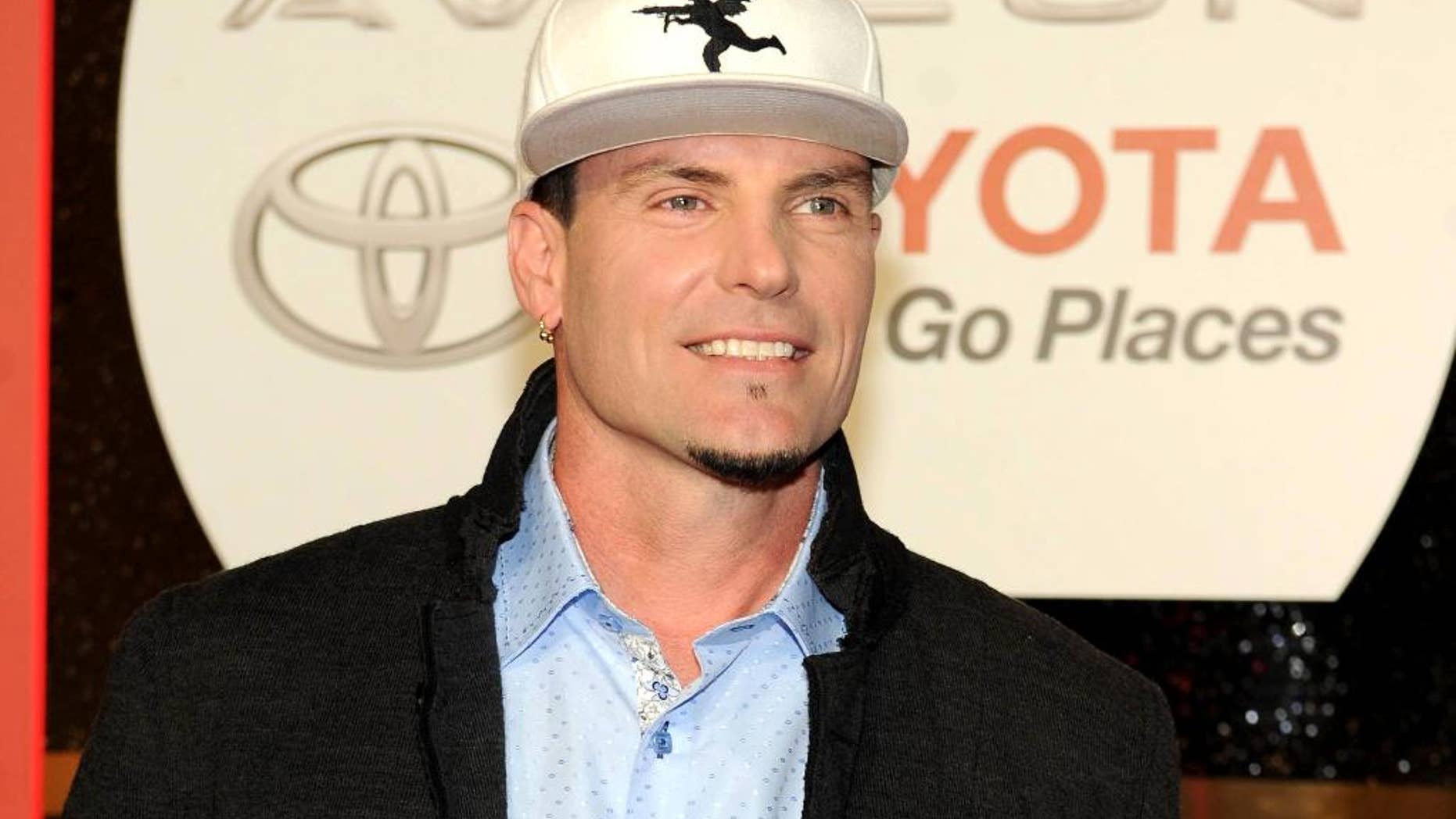 Vanilla Ice suffered a meltdown at Atlanta's Hartsfield-Jackson International Airport on Monday.
The '90s rapper, 48, was recorded by a bystander shouting at a Delta employee because he missed his flight from the Peach State to Nebraska, where he held a concert Monday night.
The woman who recorded the incident called it a "temper tantrum" and claims Ice missed his flight due to his own actions. She says Ice, who was allegedly on his phone, arrived 10 minutes after the cutoff time for boarding — which set off the chain of events.
She also claims Ice, whose real name is Robert Van Winkle, threw his ticket at the agent and began cursing.
TMZ reports that Ice says he arrived an hour early, but some how missed the call to board the plane.
"No one has called me. No one said final call. Nothing," he's overheard ranting to the agent in the leaked video. "You didn't board me! I'm sitting in the freaking line … You didn't even say anything."
He flew off the handle when an onlooker told him, "You gotta watch the monitor, dude."
"I don't need any information from you man," Ice barks at the man offering up his advice. "Shut your f--king mouth… You don't work here. Shut up!"
It seems Ice had been traveling quite a bit recently. He tweeted on Aug. 1, "I am the airport zombie today. Too much travel not enough sleep. Rockstar lifestyle is not a glamorous as people think. LOL."
It's unclear if Delta got him on another flight or if Ice found his own route out of town.
Requests for comment from Ice's team and Delta were not immediately returned.
This article originally appeared in the New York Post's Page Six.