V. Stiviano Attacked Outside New York City Hotel By Two White Men, Lawyer Claims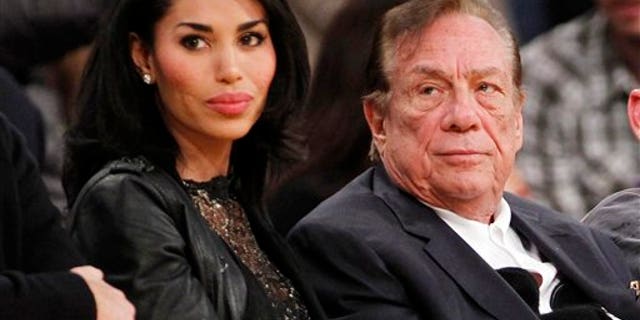 The woman at the center of Donald Sterling's sudden collapse from grace was attacked Sunday while on a trip to New York City, her attorney said.
V. Stiviano, who recorded the ex-owner of the LA Clippers, was outside a high-end Manhattan hotel Sunday evening when two men struck her in the face while shouting racial slurs, her attorney Mac Nehorary told RadarOnline.
The 31-year-old was taken to a local hospital to be examined for possible injuries.
According to her attorney, Stiviano was leaving the Gansevoort Hotel in Manhattan's Meatpacking District when "two white men descended on her."
"They knew exactly who she was. They began to hit her and called her the N world," Nehorary said. "Other disgusting slurs were made against her. She was able to run away and several onlookers then began attempting to apprehend the two men."
He said Stiviano's face was left "extremely red and she is obviously very scared," adding that she had not yet filed a police report.
She "will probably do so (but) her immediate reaction was to run away from the attackers and get to safety," Nehorary told RadarOnline.
Stiviano was in New York City for an appearance on Anderson Cooper 360 slated for Monday.
The reported attack comes days after a video – taped in 2011 as part of a reality show pilot about gold diggers – hit the web over the weekend showing Stiviano mocking black people. TMZ Sports obtained the footage.
"I don't understand black people. You give them a little bit of money, they don't know what to do with it," she said in the footage. "(Black people) just act crazy… they're like, 'Yo, I wanna put extra rims on top of my rims. And my rims are gonna turn around. I'm gonna call them spinners."
Stiviano burst into the headlines after an audio recording of Sterling sparked a racial scandal that led to a lifetime ban by the NBA and order to pay a $2.5 million fine.
The 80-year-old, who was diagnosed with Alzheimer's last week, allowed his wife to sell the basketball franchise to a former Microsoft executive for $2 billion. The next day he announced he is suing the NBA for $1 billion.
Follow us on twitter.com/foxnewslatino
Like us at facebook.com/foxnewslatino