U2 guitarist, The Edge has the edge in building his long-planned compound in Malibu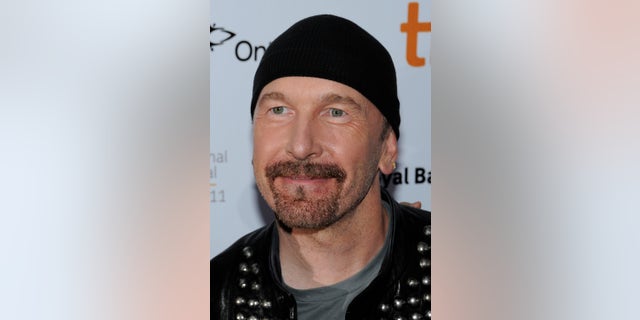 The guitarist for U2 finally has an edge in getting his long-planned compound of mansions built in the mountains above Malibu.
The California Coastal Commission staff reached a settlement agreement Friday with the David Evans, better known as The Edge, that would allow a downsized version of the project that was objected to by neighbors and environmentalists.
Evans has tried since 2006 to build five mansions on 150 acres overlooking the Pacific Ocean.
"From Day 1, I had told these guys that the one way to get to approval" was to make these changes, said Jack Ainsworth, the commission's senior deputy director. "And here we are back at that same place many years later."
The project still needs approval by the full commission, which is scheduled to vote next month.
"It's not a slam dunk by any means," Ainsworth told the Los Angeles Times
Backers of the project sued the commission after staff rejected plans in February 2011.
Neighbors had complained the project would ruin their views, and environmentalists said it would harm habitat. The commission staff said the homes would mar an undeveloped ridgeline visible from the coast and destroy vegetation.
The staff also asserted that Evans attempted to circumvent environmental rules by submitting five applications under different corporate names.
Lobbyists for Evans unsuccessfully pushed a bill in Sacramento that would have made it easier to develop the parcel. A Senate committee rejected the bill after environmentalists said it was a power grab by developers and special interests
The revised plans are dramatically different, and the homes, including one for the musician, would be built into hillside contours, a project spokeswoman said.
Compared to the original proposal, the agreement calls for less grading, a smaller development, clustering homes on a lower plateau, shortening an access road and devoting more land for conservation.
Jefferson "Jay" Wagner, a former Malibu councilman who criticized the project, said he was surprised to learn it was still on the table.
Wagner said neighbors would be upset if Evans and his partners sold easement rights for access to nearby lots that could be developed.