Trial date set in $100 million Hulk Hogan vs. Gawker lawsuit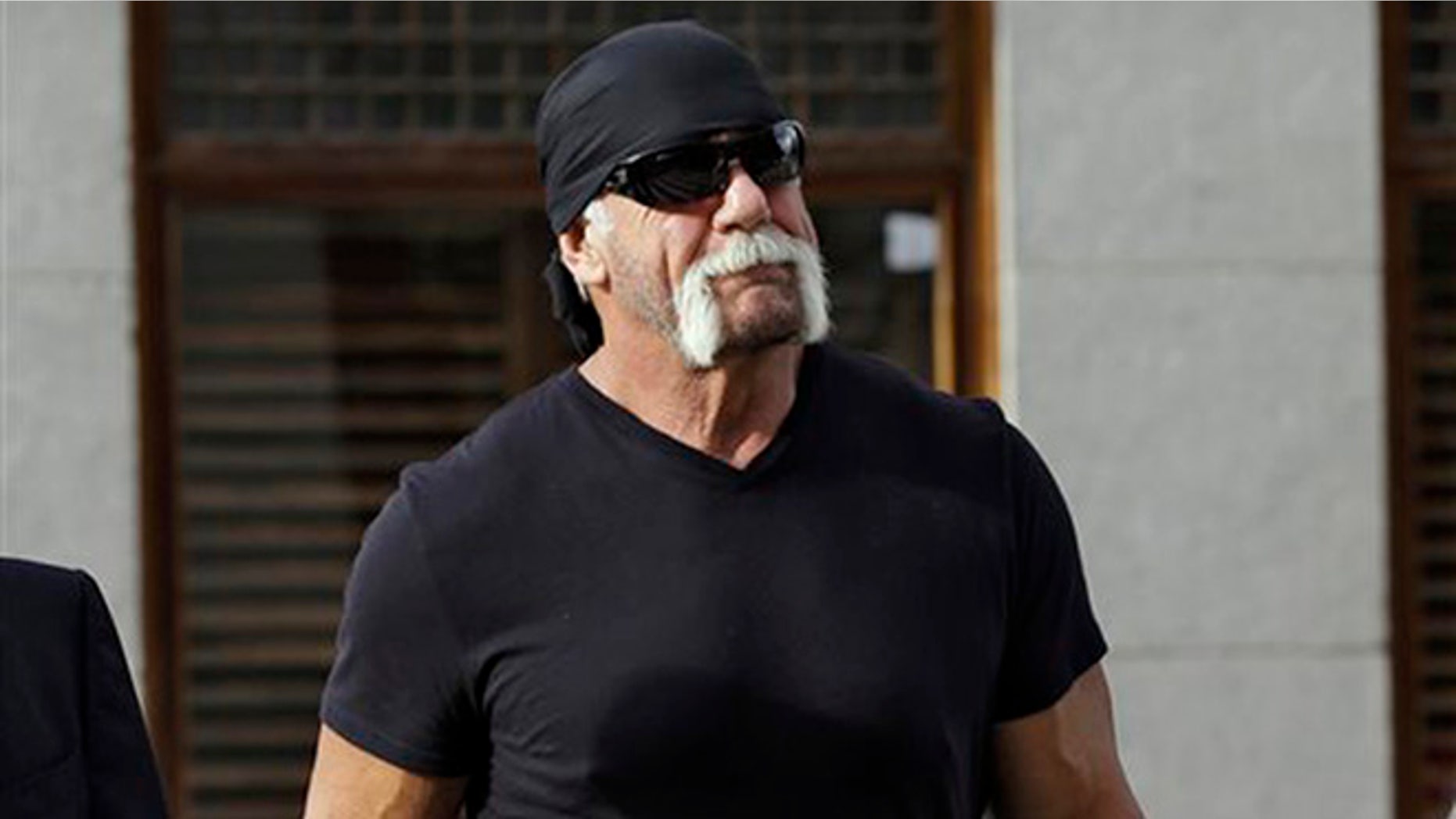 Wrestling star Hulk Hogan and the gossip website Gawker will have their day in court -- in March, 2016.
Pinellas-Pasco Circuit Court Judge Pamela Campbell set the date in a Thursday morning hearing.
"We had hoped to receive a trial date sooner than March 2016 but we understand the court has a very busy docket and we will work with it," Hogan's attorney, David Houston, told FOX411.
Hogan is suing Gawker for $100 million for posting a video of him having sex with a friend's then-wife, Heather Clem. Gawker and its owner, Nick Denton, maintain that the New York-based company had the right to publish the video because Hogan, by his sexually explicit banter during media appearances, had lost any expectation of privacy.
Also at issue Thursday was Hogan's legal team's motion on Wednesday asking for additional discovery to see if Gawker was behind leaking an "N-word" laden rant made by Hogan that The National Enquirer published last week.
"As far as further discovery we have requested of Gawker, the court has taken that under consideration and we hope to hear in the near future that we will be allowed full discovery that either Gawker participated or sponsored the release directly," Houston said. "The only way we will know for sure is if we are able to complete this discovery process. It would be premature to insist that Gawker is responsible until Gawker's records have been fully vetted."
But Houston said another development from the hearing left him "encouraged."
"We are encouraged in reference to the records deemed confidential and further we believe the removal of Gawker's in-house counsel Heather Dietrick (President and General Counsel for Gawker) from the 'Attorneys Eyes Only' provision will also be helpful," he said.
Attorney Joshua Bressler, who is not involved in the lawsuit, explained "Attorneys Eyes Only."
"Often in the discovery phase of litigation, when the parties are obligated to produce documents and information to each other, parties often consider certain types of documents and information so commercially sensitive that they do not want employees of the other party to have access to it," he said. "Parties then often agree in a "protective order" approved by the Court to designate that information as 'Attorneys Eyes Only' (AEO), meaning that only counsel for the party, and not the party itself, can see the information. A judge typically wouldn't take away a lawyer's right to see AEO information, but the judge might decide that certain information doesn't qualify for the special AEO treatment. If so, the information would not be limited to just the counsel's review and could be shared with the party itself."
When reached for comment, Gawker referred us to a previous statement released last Friday.
"Hulk Hogan has only one person to blame for what he said and no one from Gawker had any role in leaking that information," Dietrick said.
In the quotes published by Radar Online and The National Enquirer, Hogan discussed his daughter's new relationship at the time.

"I mean, I'd rather if she was going to f--k some n----r, I'd rather have her marry an 8-foot-tall n----r worth a hundred million dollars! Like a basketball player...I guess we're all a little racist. F--king n----r."
FOX411 reached out to The National Enquirer, since they were also mentioned in the Wednesday filing. The National Enquirer declined to reveal where they got the Hogan quotes.