Tori Spelling starring in new series with 'Beverly Hills, 90210' co-star Jennie Garth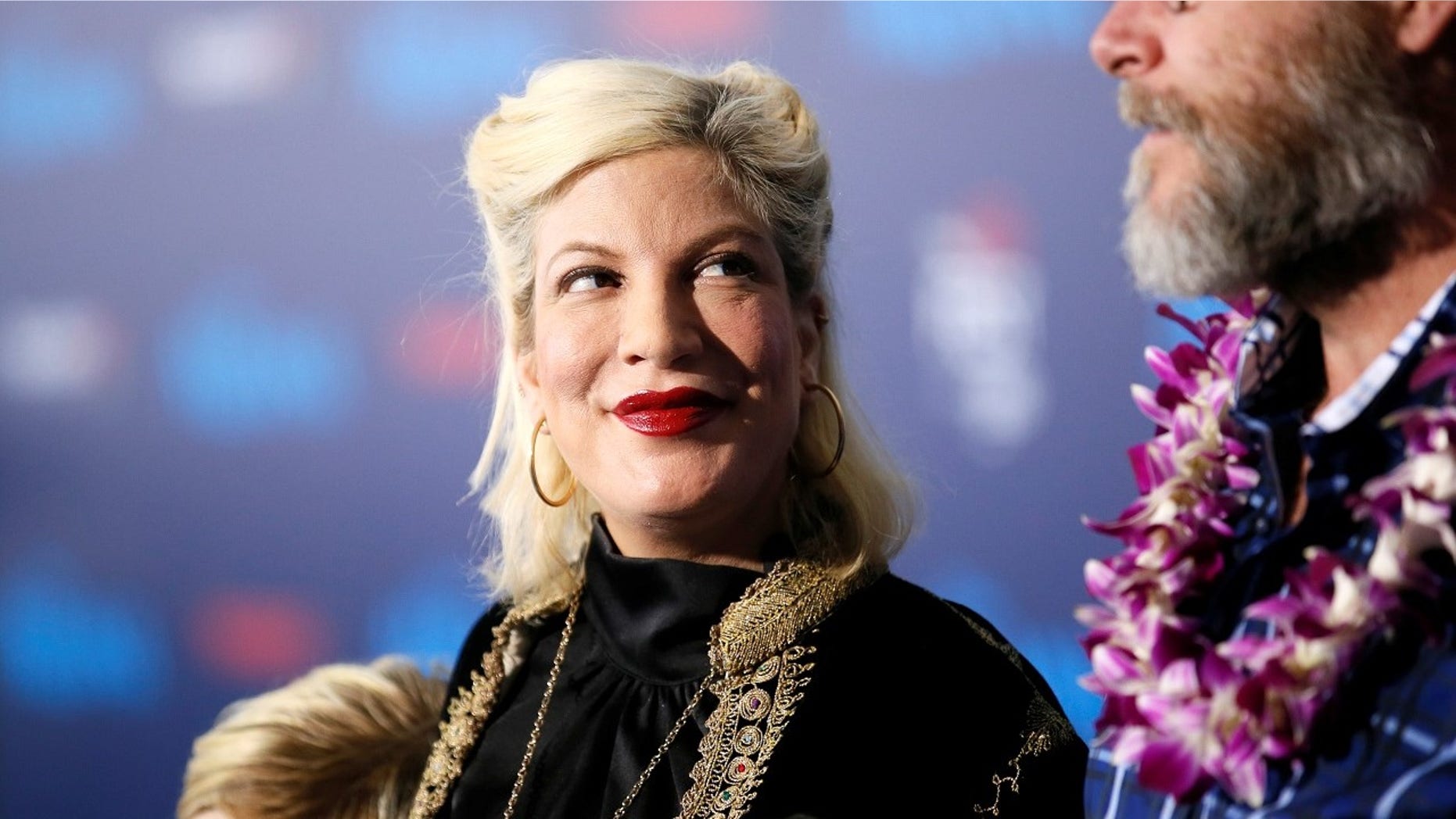 Tori Spelling headed back to work over the weekend, just days after police were called to her home following family turmoil that began earlier this month.
Spelling is working on a new series with Jennie Garth that's loosely based on "Beverly Hills, 90210," the popular TV show that both actresses starred in when it premiered in 1990, People reported.
Spelling and Garth will be playing an exaggerated version of themselves for the new series, which does not have a name at this time, according to People. Spelling shared a selfie on her Instagram Saturday of her heading to the CBS Studio Center Lot near Los Angeles.
#back2work great creative day yesterday with my #partnerincrime @jenniegarth #90210vibes #donnaandkellyforver #besties," she captioned the post.
Spelling's return to work comes just days after police were called to her home. Dean McDermott, Spelling's husband, called police on Thursday when the 44-year-old actress left their home with at least one of their children, according to TMZ.
DEAN MCDERMOTT CALLED THE POLICE ON WIFE TORI SPELLING OVER UNKNOWN INCIDENT
Deputies spoke to Spelling inside a building in Thousand Oaks, California. While McDermott stood outside with their 1-year-old son. They determined Spelling and the couple's children were okay and no further action was taken.
Police also received a call on March 1 that stated Spelling was allegedly having a breakdown. It's unclear what triggered the incident, but Spelling was reportedly getting aggressive.
A source also told People Spelling was "in a tough place." She and McDermott have five children together.