Top Hollywood agency reportedly to form political action committee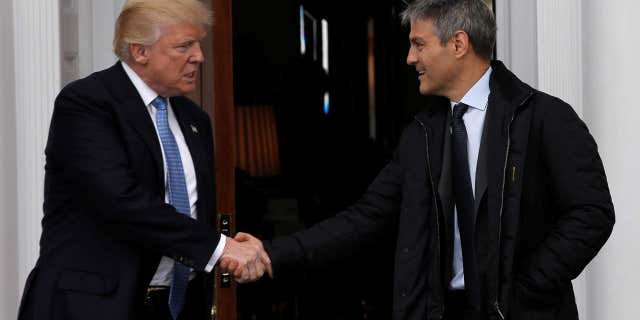 A top-flight Hollywood agency is reportedly set to form a political action committee with a focus on outreach to elected officials from both major political parties.
The agency's CEOs Ari Emanuel and Patrick Whitesell told employees that several initiatives were in place to help the company stay engaged in the political process, Variety reported Wednesday, citing an internal memo.
Lawyers told Variety that the details of the PAC are still being hammered out. WME-IMG will reportedly commit a "substantial" amount of money to causes and candidates that the agency agrees to support. It will be directed by several employees, not just the CEOs.
The formation is in response to President Trump's election, though the memo reportedly told employees not to take sides in recent controversies.
Emanuel has ties to both Republicans and Democrats. He served as Trump's agent and had visited Trump after he defeated Hillary Clinton in the presidential election. He also contributed to the Clinton campaign and is the brother of Chicago Mayor Rahm Emanuel.