Tom Cruise keeping in touch with daughter Suri via video chat, report says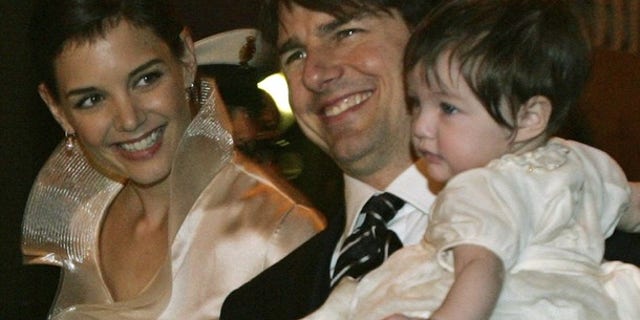 Tom Cruise has been video chatting with daughter Suri ever since Katie Holmes filed for divorce last month, Radar Online reports.
And Cruise's lawyer says that the "Minority Report" star will be seeing his daughter in person "very soon."
Attorney Bert Fields told the site: "Tom will be seeing Suri very soon. I don't know exactly when that will be, and I couldn't tell you, but I do know it will be very soon. Tom loves his Suri very, very much, as he does his other two children. Tom is a family man and dedicated to his children. They are the center of his world."
Radar reports there is no limit on the amount of communication with Suri for either of her Hollywood parents, and that when Suri is with Cruise, Holmes will use video chat to talk to her.
"If Suri wants to talk to Tom she will call him, with help of course," a source told Radar, adding that Cruise -- who just wrapped the film "Oblivion" in faraway Iceland -- could see his daughter as early as next week.
Meanwhile, a report from E! Online says Suri, 6, had been enrolled in New York's Convent of the Sacred Heart school. The Upper East Side, all-girl's school costs $38,000 per year and boasts a roster of famous female alums including Lady Gaga, Jordana Brewster, Nicky Hilton and Caroline Kennedy.
Click here to read the full report from the New York Post.