Tom Cruise's appearance at BAFTAs sparks Twitter storm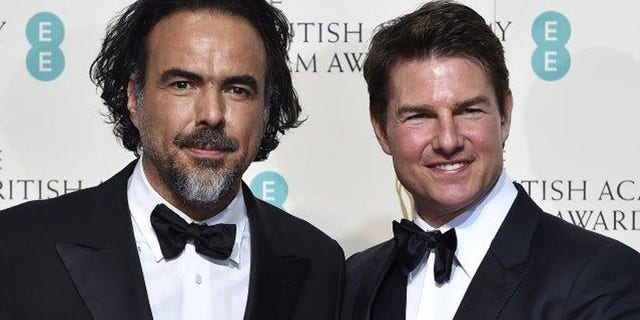 NEWYou can now listen to Fox News articles!
Tom Cruise made a surprise appearance at the BAFTAs last night to present an award, but it was his face rather than his presenting skills that really got people talking.
From comments that it looked "inflated" to comparisons to a "hamster in a tuxedo": people online felt "certain" that the 53-year-old had done something to his face.
Matt Sheffield wrote on Twitter: "Looks like Tom Cruise has just been on a Mission Impossible type mission to steal all the world's botox supply for his face."
A user called Gail added: "Just seen tom cruise at the baftas. Oh dear tom what have you done to your face ?? It was like a hamster in a tuxedo!! (sic)"
Others continued to echo the sentiment:"What has Tom Cruise done to his face? Scarier than the bear in Revenant."
"My goodness.Tom Cruise looks like his whole face has been stung by a million bees."
"Jesus tom cruise looks like hes had his face inflated. (sic)"
READ MORE
Brit band and manager killed after car plunges 80ft into canal in Sweden
Adele goes make-up free for fun-filled family day out at Disneyland
Tom Hardy exposed... what do the star's tattoos really mean?
It's not the first time that Katie Holmes' ex-husband's appearance has raised some question marks.
Earlier this month Cuba Gooding Jr. called him out during an appearance of "Watch What Happens Live."
Host Andy Cohen asked the actor if his friend and Jerry Maguire co-star had previously had work done, to which Gooding enthusiastically replied "absolutely!"
He added: "I don't know what he's had done, but I remember I surprised him at his house one day and he had all of these dots all over his face and I was like, 'You all right?' and he goes, 'I didn't know you were coming' and I was like, 'I can see why.'"
The Sun Online have contacted a representative for Tom Cruise for comment.
This story first appeared on TheSun.co.uk.