Tom Cruise and 33: Strange connections between the number, his wives and Scientology?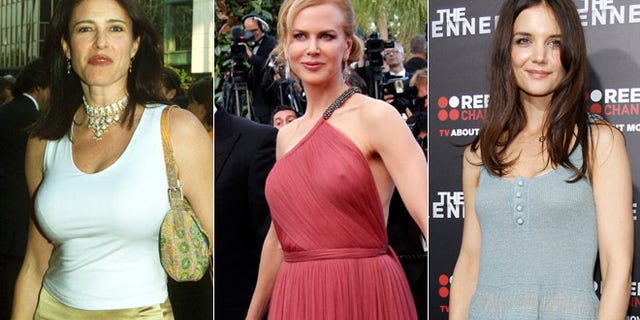 For "Top Gun" Tom Cruise, 33 is the loneliest number.
Not only is the number 33 significant in the Church of Scientology, but it is also the age each of his three wives were when their marriages with Cruise ended.
Yep, Mimi Rogers, Nicole Kidman, and now Katie Holmes all cut the Cruise control with the Scientologist at 33 (although the first two weren't finalized until the actresses were 34).
Not only that, the Hubbard Association of Scientologists, which was the original organization for the religious group, was founded in Phoenix, Ariz., a city that lies on the 33rd parallel, according to reports.
READ: How Katie's dad helped her escape.
In numerology, the number is known as the "Master Teacher" and symbolizes altruism and raising mankind's positive energy, the Daily News reports. These characteristics also resemble the philosophy of Scientology, which is said "to enable Man to improve his lot through understanding," according to the Church of Scientology's official website.
Reports say that Holmes filed because she was afraid that her daughter, Suri, 6, (3 + 3! It never ends!) would get sucked deeper into the religion by her dad.
Cruise was spotted working on his newest film "Oblivion" in Iceland as Holmes and her daughter were seen around their new apartment in New York City.