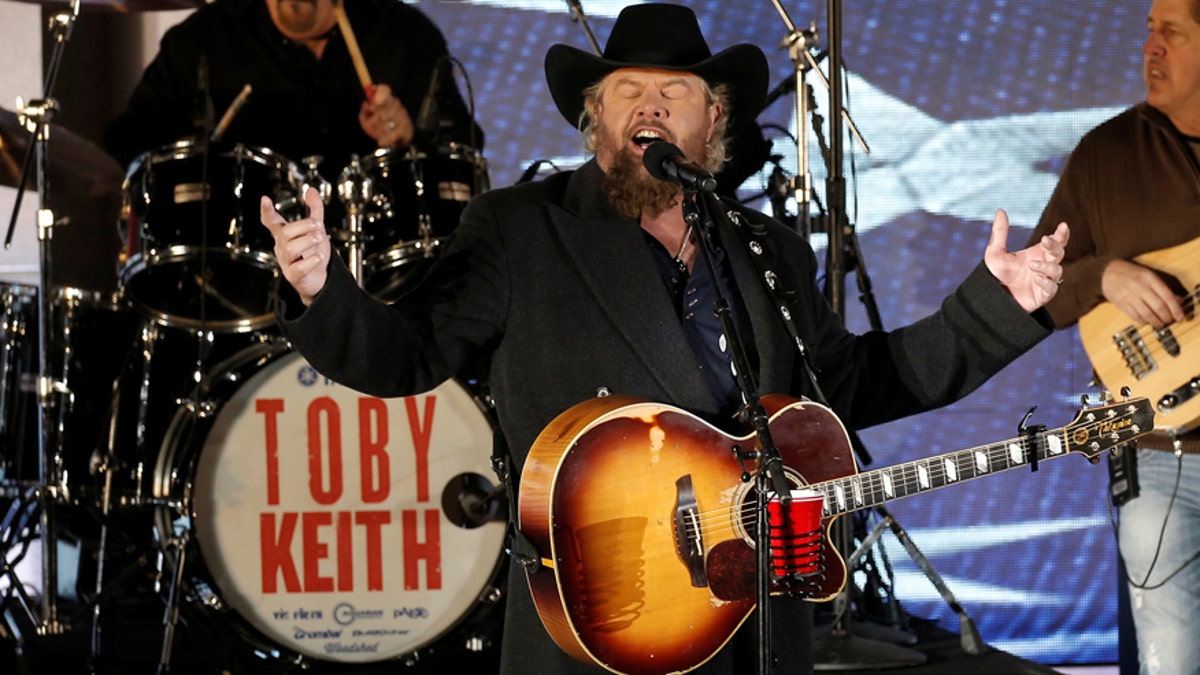 The country star who is famous for songs like "Courtesy Of The Red, White And Blue" and "Red Solo Cup" is set to perform in Saudi Arabia this weekend.
Toby Keith will perform in the Saudi capital, Riyadh, this weekend in an event that coincides with President Trump's first overseas visit.
According to the Saudi entertainment website Lammt, which is advertising the event, Saturday's free concert is open to men only. It will also feature an Arabian lute player.
Saudi Arabia adheres to a strict interpretation of Islamic law. Alcohol is banned and unrelated men and women are segregated in public.
The kingdom has recently loosened the reins on entertainment, including allowing musical concerts that had been banned for the past two decades.
Many fans took to Twitter to point out that Keith, who is known for his alcohol-themed songs, seems like an odd fit to perform in Saudi Arabia.
@bananalise Toby Keith in Saudi Arabia is a plot more ridiculous than Borat

— Scholarly Beard (@Tuscon_Valdez) May 18, 2017
Saudi Arabia hopes to dazzle Trump with a line-up of summits and events this weekend.
The country singer is not one to shy away from controversy.
He faced a lot of backlash for performing at Trump's inauguration but said at the time he does not "apologize for performing for our country or military."
The Associated Press contributed to this report.