Tim McGraw 'swatted' fan during show, rep says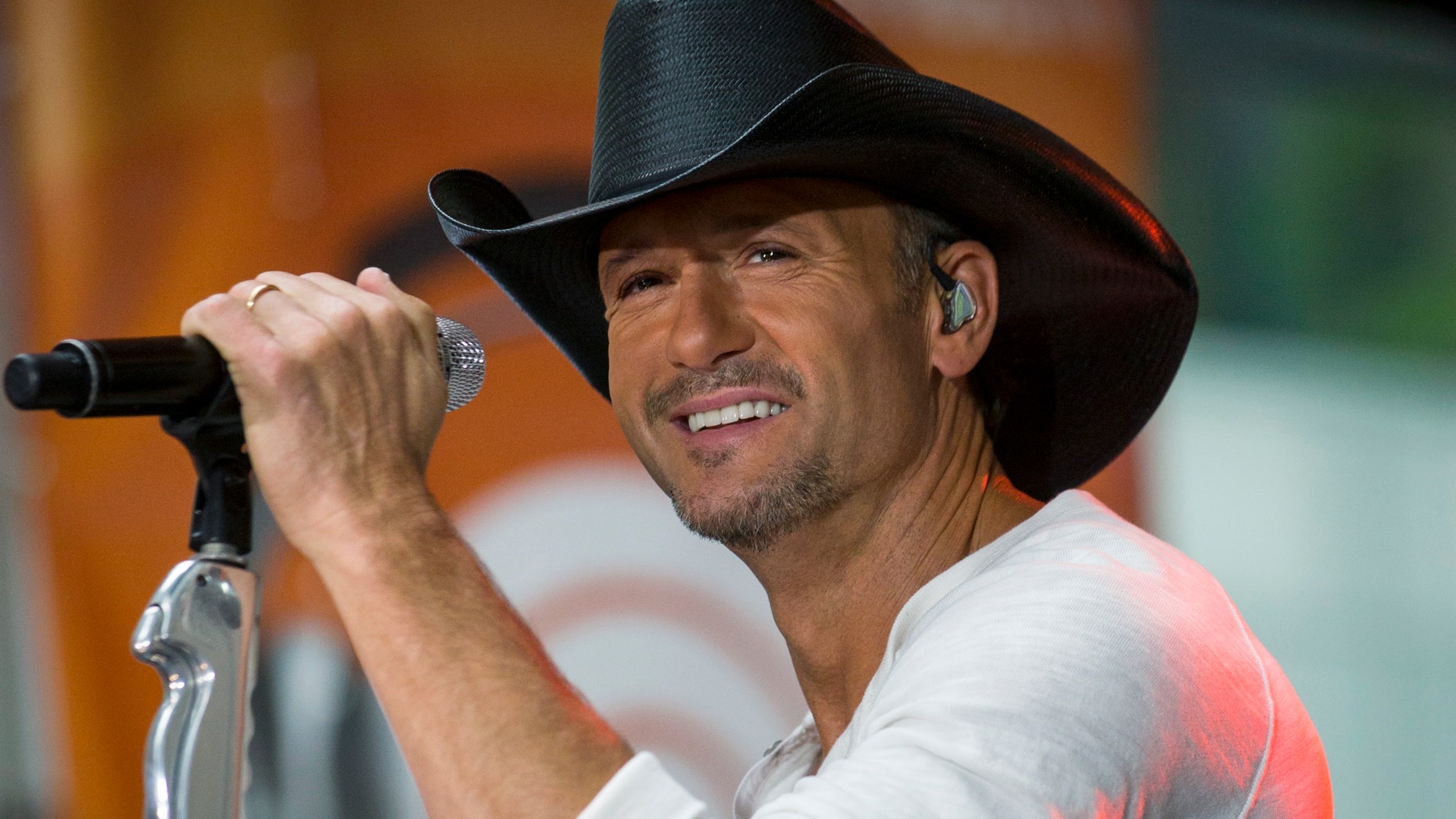 A video has surfaced from a Tim McGraw concert from last weekend that shows the country crooner getting into an altercation with a female fan while he was on stage.
During the Atlanta concert on Sunday, McGraw is seen walking out on a catwalk to interact with fans while he performs "Truck Yeah." When he gets to one woman, he can be seen reaching out to her in the crowd. She is swiftly taken away by the show's security guards.
TMZ reported that McGraw slapped the fan in the middle of the show.
A rep for the singer, however, placed the blame on the fan and said McGraw "swatted" at her because she was holding on to his jeans, and he didn't want them to rip.
"At the end of the night during the encore, Tim was singing out in the audience and someone firmly grabbed onto his leg and wouldn't let go as he was moving through the crowd," the rep told Billboard. "He instinctively swatted to try and keep them from ripping his jeans (which they succeeded at doing), and so he could get to more fans who were trying to slap hands with him before the end of the show. He didn't know who had grabbed him and was trying to keep his pants from being torn."
Check out the video below and click here for another clip on TMZ.