Tim Conway's daughter gets temporary restraining order against his wife over star's care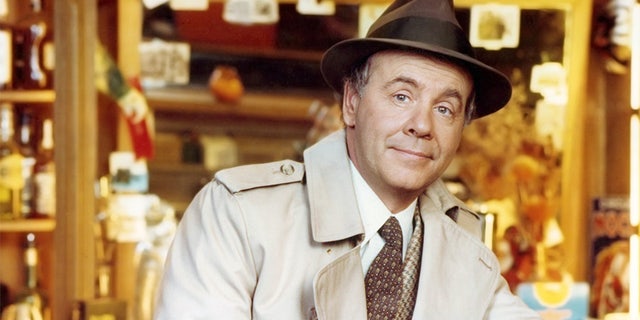 Tim Conway's wife and daughter are at odds over his medical treatment as the "Carol Burnett Show" star suffers from dementia.
A rep for Conway's daughter Kelly told Fox News Friday she received a temporary restraining order to stop his current wife's plans to move the ailing comic from his current medical facility.
"My brothers and I are extremely happy that the plan to move our dad by his wife has been temporarily stopped by a court order today," wrote Kelly.
"We are grateful to the judge for taking this matter seriously by considering all the evidence before making a decision. We appreciate the overwhelming support and love we have received from my dads friends and fans."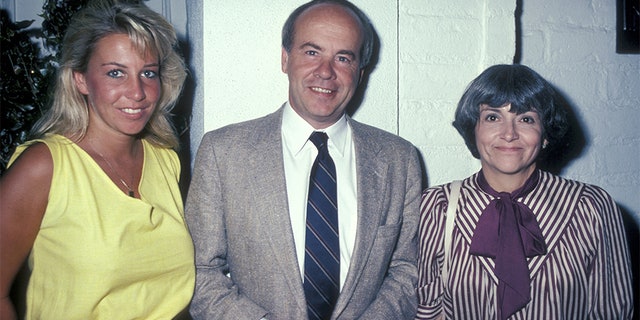 The rep added there is an upcoming court date to decide conservatorship.
According to court documents obtained by The Blast, Kelly was seeking a temporary restraining order to stop the comedian's current wife, Charlene Conway, from moving the 84-year-old to a lesser medical facility.
Kelly alleged Charlene is "planning to move him out of the excellent skilled nursing facility he is currently at," and place him into a lesser-quality home. She claimed her father cannot "properly provide for his personal needs for physical health, food and clothing" and is "almost entirely unresponsive."
In the documents, Kelly said her father has his own private room and a caregiver who has been assisting him for the last two years and attends to his needs 24 hours a day. She argued that moving Conway to "a facility without skilled nurses on staff in his current condition will be harmful to his health and life."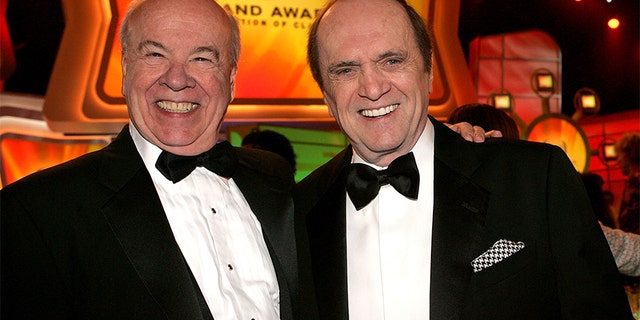 Conway's "various medical conditions put him at risk of being a subject of medical emergencies," she added.
Kelly also alleged Charlene's attempt to move Conway to an "inferior" facility run "contrary to his "special personal and medical needs." Consequently, Kelly is asking the court to grant the order or at least move up the hearing on the proposed conservatorship to before September 1. She argued Charlene plans to move Conway during the first few days of the month.
The Blast reported a judge has yet to rule on the order. A rep for Kelly told Fox News Thursday she is expected to make a court appearance Friday.
In court documents obtained by People magazine Friday, Michael Harris, who has been appointed to protect Conway's interest during the ongoing feud between daughter and stepmother, also said the comedian is "unable to communicate" and is "suffering from fluid on the brain."
"He showed no ability or willingness to talk and no apparent sign that he comprehended the nature of the Conservatorship or any of my statements to him," alleged Harris, who claimed he made a visit to Conway's home on Tuesday.
Harris added Charlene is "obviously devoted" to her husband.
"She informed me that her motivation was to work with Jeffrey Cummings MD, a renowned neurologist who is trying to deal with Mr. Conway's past brain surgeries involving a shunt that failed and later a valve procedure to correct his neurological problems," Harris explained.
"Her concern now is for Mr. Conway to receive proper physical therapy so that he can better improve neurologically. It is my present belief that Mrs. Conway, my client's wife, is an adequate and appropriate steward of her husband's well-being and that her motives regarding Mr. Conway are in his best interest."
Harris also said Charlene denied Kelly's claim that she is planning to move him out of his current nursing facility.
"Kelly Conway wants to thank everyone for their outpouring of love and support for her dad and cannot make any statements at this moment due to a pending court date," a rep for Kelly told Fox News Monday.
Conway had zero experience when he first embarked on his journey to Hollywood. His first credited role was 1964's "McHale's Navy" as Ensign Charles Parker.
He continued working in both film and television before he made his mark in "The Carol Burnett Show" as various beloved characters, including the Oldest Man and Mr. Tudball from 1975 until 1978. He won a Golden Globe Award for "Best Supporting Actor."
Conway, who was a frequent guest, ultimately became a regular in later seasons by popular demand.
Conway continued acting and even voiced the character of Barnacle Boy on the animated series "Spongebob Squarepants." He made a special appearance on the second season of "30 Rock," which earned him an Emmy.
Some of his other TV credits include guest appearances on hit shows, such as "Married … With Children," "Mad About You," "Glee" and "Two and a Half Men," to name a few.
His last credited role was that of Dorf, a diminutive Scandinavian from a series of satirical how-to videos, in the 2016 comedy "Chip and Bernie Save Christmas with Dorf."
Throughout his reign in entertainment, Conway has won six Emmys.
"My ambition was to be a jockey, but at my weight, even the horses were asking me to get off," Conway joked on his website. "I have seven children, two grandchildren and a puppy. I have been married since 1984, a record for Hollywood."
Charlene is Conway's second wife. The couple tied the knot in 1984.