Thomas Gibson explains his side behind the 'Criminal Minds' drama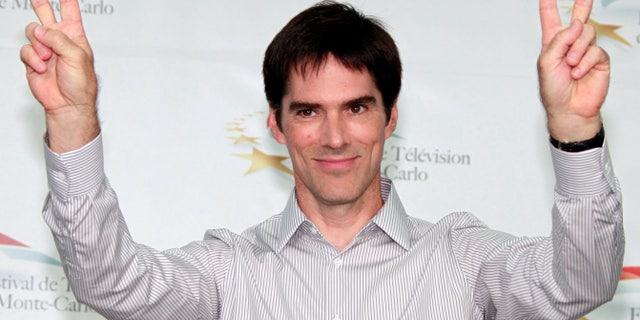 Thomas Gibson is finally speaking out about the on-set brawl with writer and producer Virgil Williams that led to his "Criminal Minds" firing.
"We were shooting a scene late one night when I went to Virgil and told him there was a line that I thought contradicted an earlier line," Gibson told People in an interview released Thursday. "He said, 'Sorry, it's necessary, and I absolutely have to have it.'"
"He came into that room and started coming towards me," Gibson, 54, continued. "As he brushed past me, my foot came up and tapped him on the leg. If I hadn't moved, he would have run into me. We had some choice words, for which I apologized the next day, and that was it. It was over. We shot the scene, I went home – and I never got to go back."
A source previously told Page Six that Williams was the aggressor.
"It wasn't like [Gibson] punched him," the source said. "Williams is a boxer and a martial artist, he's no angel … [Williams] got very aggressive, so Thomas walked away and then he felt like the guy was coming after him. He turned around and kicked just on instinct, like a reflex."
Gibson had on-set outbursts prior to the Williams fight, TMZ reported, including one in which he pushed an assistant director and was subsequently sent to anger management courses.
As for what's next for Gibson, who lawyered up after his dismissal from the series, he remains optimistic.
"It seems like they're trying to erase me from the show. That hurts. But I'm using this time to be with my kids, and I look forward to what's next," he said. "Maybe I'll do a comedy, or a play, or direct, or produce."
"I feel like it took years to make a good reputation and a minute to damage it," he added. "My pride and reputation are hurt, but in the end I know the good work is what people will remember. I just need more opportunities to do good work and be a good guy."
This article originally appeared in the New York Post's Page Six.