The X Factor: 32 Contestants Remain; Stacy Francis Makes Paula Cry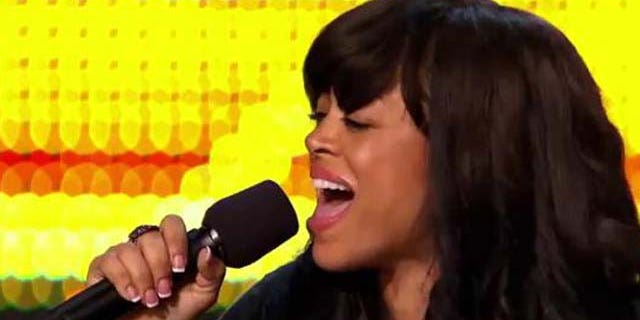 It was an emotional roller coaster Thursday night on The X Factor, as the top 32 contestants were chosen and will move on to be coached by the judges in their homes.
"I'm excited and overwhelmed already," said judge Paula Abdul, who will be coaching the groups categories next week.
The X Factor creator Simon Cowell will be judging the girls, music producer extraordinaire L.A. Reid will oversee the boys and pop diva Nicole Scherzinger will mentor the contestants who are over 30 years old.
Choosing the final 32 was no easy task for the judges or the singing hopefuls, who were placed in groups to test their team work abilities and then had to individually perform a song that best represent them as artists.
"Trust your gut feeling," Abdul advised the singers. "It never fails you."
Agreeing with Abdul, Reid told the singers to blow the judges away.
"You have to make our jobs really hard," Reid said.
Despite the advice, few made a lasting impression.
"I'm hating this," a frustrated Cowell said. "Why are they making these weirdo [song] versions?
"They are doing everything we told them not to do," Reid added.
This was not the case, however, with single mom Stacy Francis, who had the judges crying and speechless after her audition.
"My father passed away the first day of boot camp," Francis revealed to the judges. "For the rest of my life I will have to deal with missing my father's funeral."
Francis said she knew her father would have wanted her to continue with the competition and that he was her angel on the stage.
"That's real pain, a somber eyed Reid told Cowell and Abdul, who was in tears.
"Every step is a step closer to a better future," Francis said after her performance, which earned her a standing ovation.
Next week 32 contestants will go down to 16 as the competition gets more intense on The X Factor.
You can reach Alexandra Gratereaux at: Alexandra.Gratereaux@foxnewslatino.com or via Twitter: @GalexLatino
Follow us on twitter.com/foxnewslatino
Like us at facebook.com/foxnewslatino