'The Waltons' cast reveals secrets from set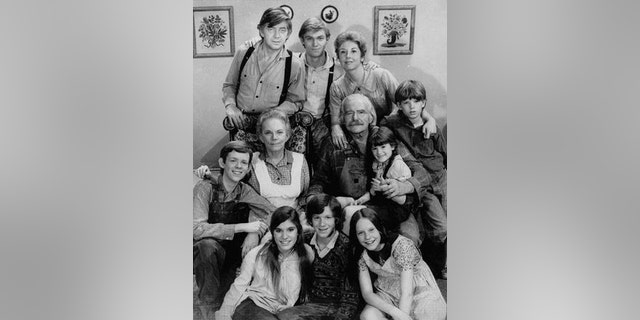 The surviving actors from the cast of "The Waltons" don't necessarily have fond memories of the show.

Eric Scott, who played the middle child Ben, told Closer Weekly, the cast got paid very little and they were taken advantage of.
"We did not get rich from that show," Scott insisted.

Scott recalled there was "intense pressure" to "be on your spot, say your lines" and "don't make it difficult." He said he never received any sort of encouragement from the studio, only the public.

Judy Norton had similar things to say about her time on the show. Norton, who played eldest daughter Mary Ellen, recalled a time Michael Learned received flowers from the show's producers but the kids received nothing.

"[Learned] went to the producers and said, 'These kids have given you years of their lives and you can't get them something?" Norton said. "We ended up getting a little muffin basket with, like, three muffins in it."
Learned echoed the sentiments of Norton and Scott, agreeing that the studio behind the series, Lorimar, wasn't all that great.
"The running joke was that Lorimar was so cheap that their idea of a party was one can of beer and 13 straws!" she told Closer with a laugh.
But she still had positive memories of the show to share, specifically because she got along well with her cast members. Learned told Closer, she even tried to date co-star Ralph Waite in real life.

"We were both single," she said. "So I drove out to Malibu, but we just looked at each other and said, 'Nah, I don't think so.' So all of our lovemaking was on-screen!"
Norton also dished on working with Waite. She said the kids on the set helped him get over his alcoholism.
"He credited the show for being the reason he got sober," she said. "He said, 'I sat there one day at the kitchen table with all you kids and I felt like such a fake.' He took himself to AA and got sober."

Click here for more behind-the-scenes secrets from "The Waltons" cast