'The Voice's' Christina Aguilera Feels 'Sexier Than Ever,' Reveals Even Slimmer Body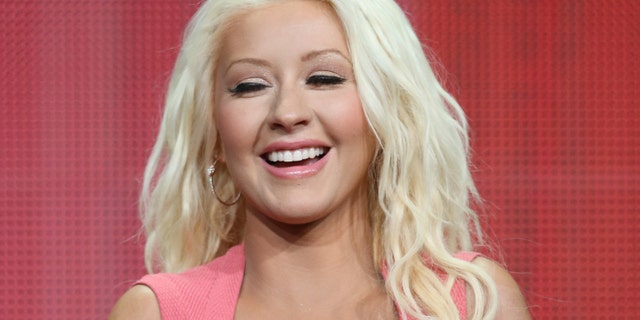 Christina Aguilera is not done with her body makeover. She recently unveiled her incredible body in a sexy shoot for Maxim magazine and on Wednesday the singer showed off a skinnier, more toned figure.
The pop singer turned heads during a Wednesday appearance on "The Tonight Show with Jay Leno," where she sported a short, low-cut black dress that accentuated her legs and toned waist.
"I'm 32 and I feel sexier than ever, just because you know what you want," Aguilera said, adding that her recent Maxim shoot was all about "effortless sexy – not trying too hard."
Speaking about the magazine spread, Leno asked "The Voice" coach what she meant when she told the magazine, "The one place I don't need to be in control is in the bedroom."
She explained: "I'm a big micromanager. I'm a stickler about organization: everything needs a place, a purpose… I think every woman should relax and allow herself to be pleased in the bedroom. It's the one place I can let go."
The "Beautiful" singer went on to say that she's always been comfortable in her own skin.
"I'm an artist, and expressing myself in a sexual way – no matter how that changes throughout the years – is something that has always come naturally to me," she said.
During her interview with Leno, Aguilera also opened up about her 5-year-old son, Max (with ex-husband Jordan Bratman).
"I bought a new house and he's going to a new school, so it's a lot for the little guy, but he's great," she said. "He's the joy of my life."
Aguilera returns to "The Voice" on NBC Monday night. She told Leno that rejoining the gang is "like coming back to school. The boys are fun!" talking about fellow coaches Blake Shelton, Adam Levine and Cee Lo.
"There's something about the four of us getting together. We can't be serious for more than 30 seconds. The guys make me laugh!"
Follow us on twitter.com/foxnewslatino
Like us at facebook.com/foxnewslatino