'The Voice' recap: Cher's diva antics exposed as contestants deliver intense performances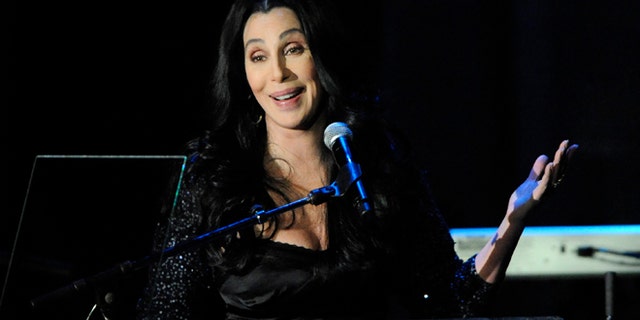 NEWYou can now listen to Fox News articles!
Guest coach Cher showed us why she's queen diva on last night's second round of battles on season 5 of "The Voice."
During the final battle of the episode, the funk singers competing were star struck when they entered the rehearsal room to discover legendary singer Cher waiting to mentor them. But when contestant Monika Leigh asked for a hug, Cher looked less than enthusiastic to comply.
As the rehearsal moved forward, Cher criticized Monika for her inconsistency and when asked to elaborate Cher snapped, "well you sing it different every time."
The Goddess of Pop also showed her true colors when she failed to recall any of Adam Levine's songs at the battles premiere and she even got heated with some of the contestants' vocal choices on last night's episode.
Also heating up the stage was voiceover actress E.G. Daily who starred as Pee-Wee Herman's girlfriend in "Pee-Wee's Big Adventure." "Duck Dynasty" look-a-like Cole Vosbury also took the stage to fight for his spot in the upcoming knockout rounds.
Did your favorite make it through?
[Warning: Spoilers ahead!]
Battle #1
Team Christina: Jacob Poole vs. Matthew Schuler
Song: "My Songs Know What You Did in the Dark (Light Em Up)" by Fall Out Boy
The pressure was on for pop rocker Jacob who only managed to turn one chair during the blind auditions while Matthew scored all four in the fastest chair turn in "Voice" history.
Coach Christina asked the two singers to bring the energy in the call and answer back song and the contestants delivered.
All four coaches praised Jacob and Matthew for their rendition of the Fall Out Boy song. Adam Levine called it a "musical ass-whoopin." In the end, Christina goes with indie rocker Matthew.
Winner: Matthew Schuler
Steal? No – "I wish I had a steal. He's definitely somebody I would have saved," Blake Shelton who already used his two saves said.
Battle #2
Team CeeLo: Kat Robichaud vs. R. Anthony
Song: "I Don't Want to Miss a Thing" by Aerosmith
CeeLo and guest mentor Miguel ask Kat and R. to emotionally connect with the Aerosmith hit "I Don't Want to Miss a Thing." Kat pulls her emotion from the recent passing of her father while R. is thankful to his wife and family for their support.
While their rehearsals fell flat, each brought their A game during the actual battle. But it was Kat's limitless energy that earned her a spot in the knockout rounds.
Winner: Kat Robicahvo
Steal? Gospel singer R. Anthony failed to get a steal from the coaches
Viewers were only awarded small clips of the next three battle rounds.
Battle #3
Team CeeLo: Cole Vosbury vs. Lupe Carroll
Song: "Africa" by Toto
"Duck Dynasty" look-a-like Cole beat out Lupe Carroll.
Winner: Cole Vosbury
Steal? No
Battle #4
Team Blake: E.G. Daily vs Sam Cerniglia
Song: "Something to Talk About" by Bonnie Raitt
Was anyone else disappointed that some of (the voice behind "Rugrats'" Tommy Pickles) E.G. Daily's winning performance against equally talented Sam Cerniglia was cut from last night's episode?
Winner: E.G. Daily
Steal? No
Battle #5
Team Adam: Ashley DuBose vs. Justin Blake
Song: "Just a Fool" by Christina Aguilera and Blake Shelton
Ashley and Justin sang a version of Christina and Blake's duet "Just a Fool." Ashley came out as the victor.
Winner: Ashley DuBose
Steal? No
Battle #6
Team Blake: Monika Leigh vs. Ray Boudreaux
Song: "Some Kind of Wonderful" by Grand Funk Railroad
All coaches agreed it was the best of the night but it was Ray who ended up the winner. Perhaps the single dad's daughter loudly cheering her father on swayed coach Blake Shelton in his favor.
Winner: Ray Boudreaux
Steal? Monika Leigh fans have no fear! CeeLo wasted no time stealing the former hotel worker.
Battle rounds continue next week.