'The View' star Joy Behar mocks Mike Pence's Christian faith: 'That's called mental illness'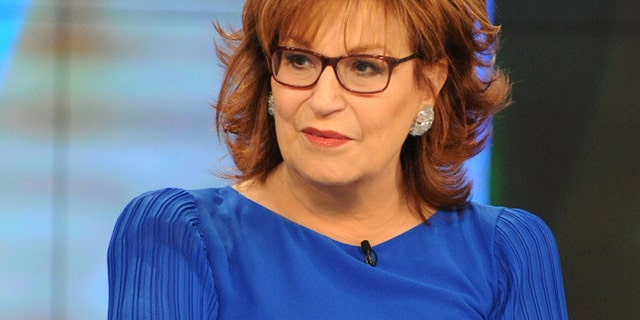 The women of ABC News' "The View" took a shot a Vice President Mike Pence's Christian faith on Tuesday, mocking the former governor of Indiana for talking to Jesus and even calling it a "mental illness."
It all started when they played a clip from "Celebrity Big Brother," in which former White House staffer Omarosa Manigault Newman discussed the vice president.
"As bad as you think Trump is, you would be worried about Pence… everyone that is wishing for impeachment might want to reconsider their life," she said in the clip. "I am Christian, I love Jesus, but he thinks Jesus tells him to say things."
The talk-show panelists pondered what Omarosa's motive was, before Sunny Hostin chimed in, "I think what's interesting is that she said Jesus tells Mike Pence things to say."
Hostin declared that Pence is a "hated figure" in Indiana, claiming she knows firsthand because she attended law school in the state.
"He's not very popular at all," she said. "I think when you have a Mike Pence who now sort of puts this religious veneer on things and calls people 'values voters,' I think we're in a dangerous situation."
Hostin said she is a "faithful" Catholic but doesn't want her vice president "speaking in tongues."
Joy Behar then said: "It's one thing to talk to Jesus. It's another thing when Jesus talks to you."
Behar said hearing voices is a "mental illness" before Sherri Shepard offered a limited defense of Pence.
"As a Christian, that's just par for the course," Shepard said "You talk to Jesus, Jesus talks back. What concerns me is, how long is the conversation with Jesus?"
Behar, an ABC News star, uncomfortably joked, "Can he talk to Mary Magdalene without his wife in the room?"
Shepard then said that the key is "moderation" and anything that is "too much" is concerning.
"Do we want our politics served to us with a religious veneer over them?" Hostin asked. "This administration is not a values-driven administration."