'The View' Is Considering These Two Latinas To Join Rosie O'Donnell Next Season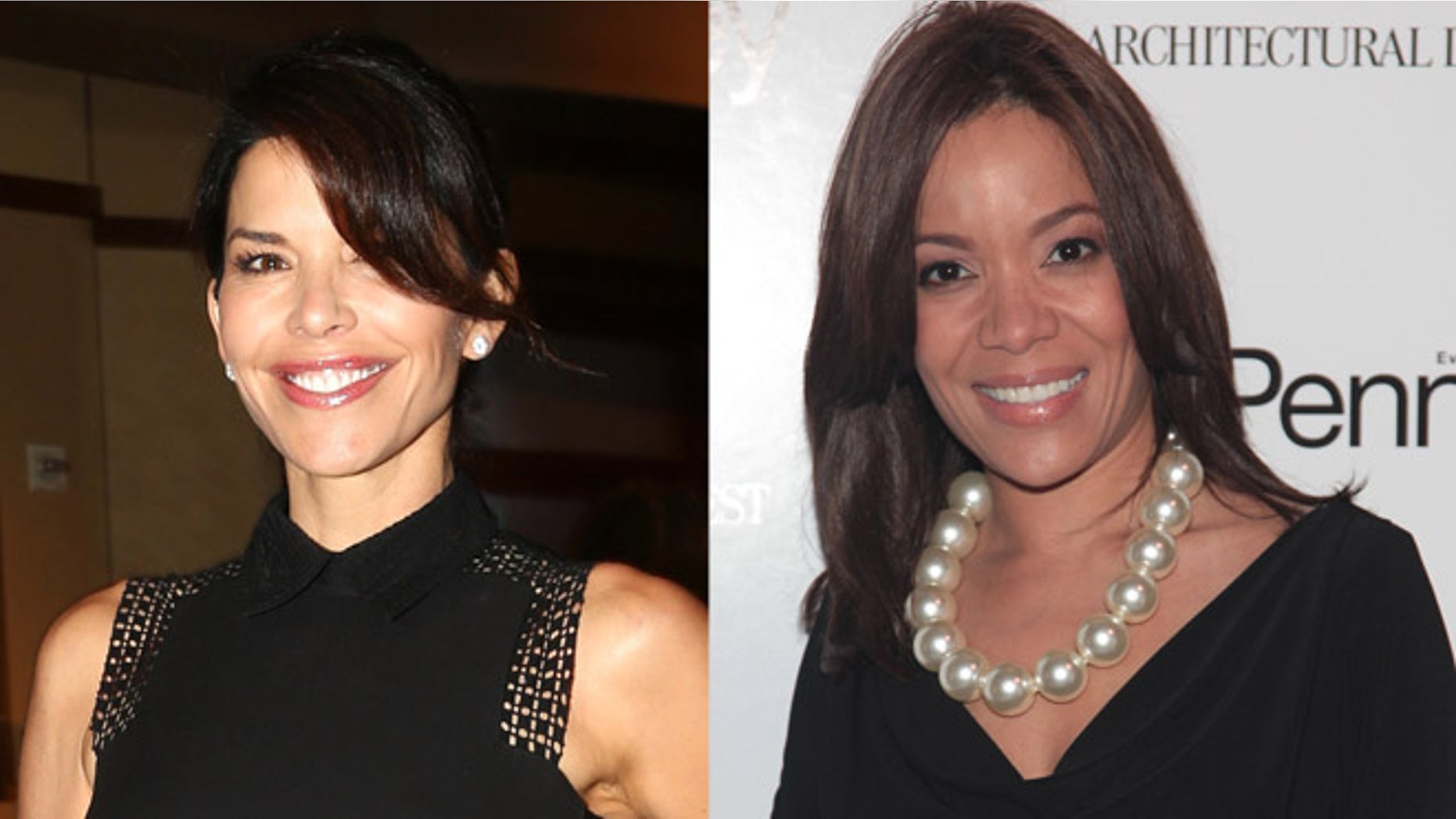 Several Latinas are being named as potential candidates to take over a coveted seat at "The View" table.
Lauren Sanchez of "Good Morning LA" on FOX's KTTV is reportedly the front-runner to become the talk show's first Latina host.
The ABC show is looking to replace outgoing co-hosts Sherri Shepard and Jenny McCarthy.
According to sources, producers were watching Sanchez closely during her guest co-host spot on Wednesday. TMZ said they were looking to see what her chemistry is with returning co-host Whoopi Goldberg.
This is the second time Sanchez, 44, is up for a seat at the table. Show creator and retired host Barbara Walters said in 2013 that the news host was very close to getting the job back in 2000. The show went with Lisa Ling instead.
Fighting Sanchez for the "Latina" seat on the show reportedly is former district attorney Sunny Hostin, the NY Daily News reported.
"(Hostin) checks off a bunch of boxes," an insider told the website.
The 45-year-old New York-native has previously worked with CNN and FOX.
Ana Maria Belaval, a reporter in Chicago, was also reportedly invited by show producers to audition earlier this month.
Either of these women will be joining the outspoken Rosie O'Donnell, who was recently hired to return to the show after leaving in 2007.
Along with selecting the show's first Latina, producers are reportedly searching for a conservative voice to join the panel – a seat once filled by "Fox and Friends" co-host Elisabeth Hasselbeck.
Producers are searching for someone that will get along well with O'Donnell – something that Hasselbeck was unable to do.
Daily News contributor S.E. Cupp and Fox News host Juliet Huddy are considered the right-wing front-runners, according to multiple sources. MSNBC's Abby Huntsman is also being considered.
A source told the Daily News that executives want a conservative voice that is opinionated like Hasselbeck, but less predictable.
"When Elisabeth would open her mouth, you knew she was going to check the Republican box all the way down the line," the source said.
There has been no word by ABC executives on who will be replacing outgoing co-hosts.
An ABC rep told the Daily News: "The network is looking at a variety of potential candidates for possible consideration, and when we have something official to announce, you'll hear about it."
Follow us on twitter.com/foxnewslatino
Like us at facebook.com/foxnewslatino