The only survivor on the air crash in Colombia, filming Tom Cruise's movie is back home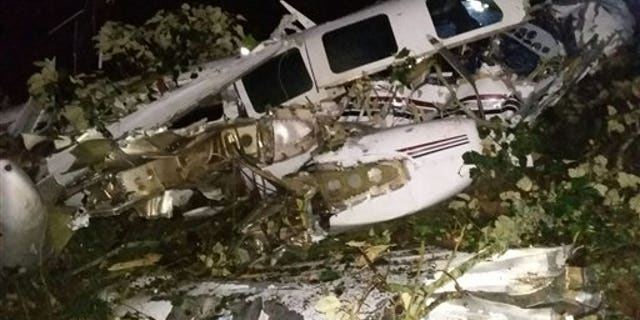 BOGOTA, Colombia (AP) – The sole survivor of a plane crash in Colombia that killed two people during work on an upcoming Tom Cruise movie has been transferred to the U.S.
Jimmy Lee Garland, a pilot from near Atlanta, had been treated in Medellin for life-threatening injuries after being pulled from the wreckage of a twin-engine plane that crashed into the Andes nine days ago.
The Georgia pilot had been working on the movie "Mena," which stars Cruise as real-life American pilot Barry Seal, who helped the CIA try to capture the late drug lord Pablo Escobar.
Two others on the plane, veteran Hollywood pilot Alan Purwin and Venezuelan Carlos Berl, died in the crash, which investigators said may have been caused by heavy cloud cover at the crest of the mountains surrounding Medellin.
Andres Aguirre, director of the Pablo Tobon Uribe hospital in Medellin, said Sunday that Garland's condition had stabilized enough to allow him to be flown by an air ambulance to the United States. He declined to say where Garland would continue his recovery.
Garland is a flight instructor and manager the Cherokee County Airport near Atlanta, where several flight scenes for 3/8Mena3/8 were shot.
Cruise, a pilot, arrived in Medellin last month flying the same 1960s-era plane that crashed and which was similar to the one Seal would have flown for Escobar's cartel, Colombian officials have said.
It's not clear whether the movie by director Doug Liman will resume production or whether Cruise remains in Colombia.
Cid Swank, the film's publicist, declined to comment.
Like us on Facebook
Follow us on Twitter & Instagram