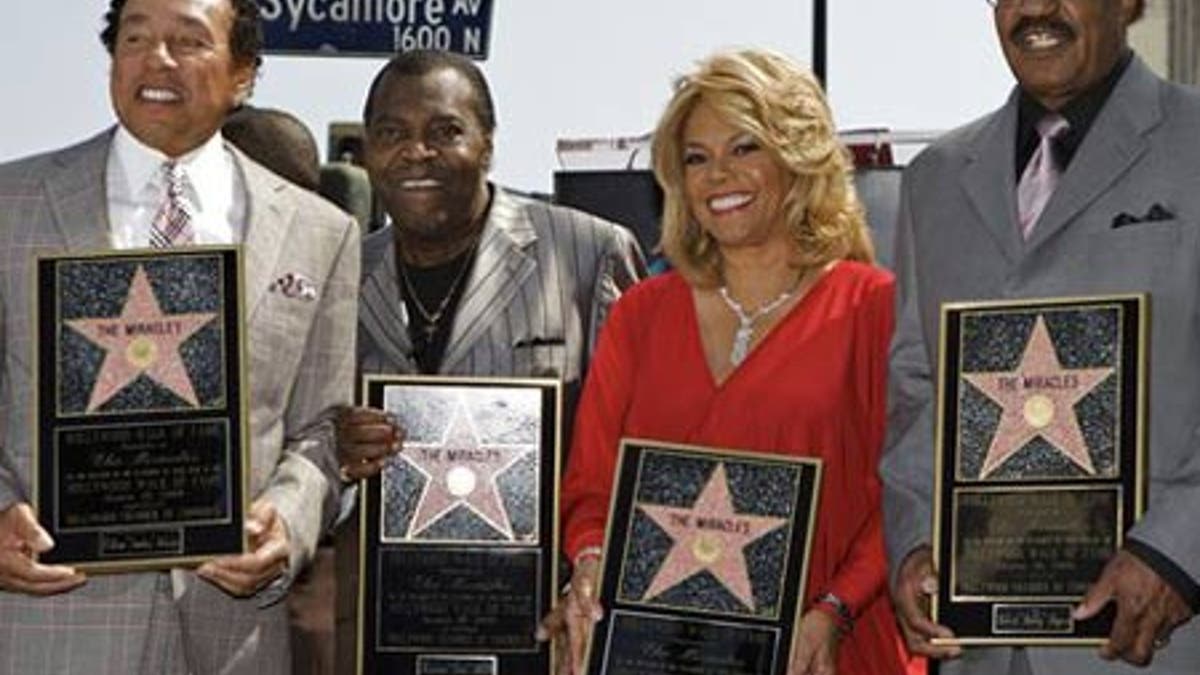 LOS ANGELES – Now when Smokey Robinson walks in Hollywood, he'll have two stars to dust off.
Robinson was on hand Friday as The Miracles received a star on the Hollywood Walk of Fame. The group's frontman was previously honored with a star for his solo work.
"I've had a star for the last 20 years or so, and it is way, way, way, way overdue" for The Miracles, Robinson said.
A number of their Motown contemporaries were present, including Stevie Wonder, Motown founder Berry Gordy, and original Supremes member Mary Wilson.
A number of events this year mark the 50th anniversary of the legendary Motown record label. Yesterday in Detroit, Gordy and Robinson joined the "American Idol" finalists to tape a segment set to air next Wednesday.