The Josh Abbott Band brings Texas to mainstream country music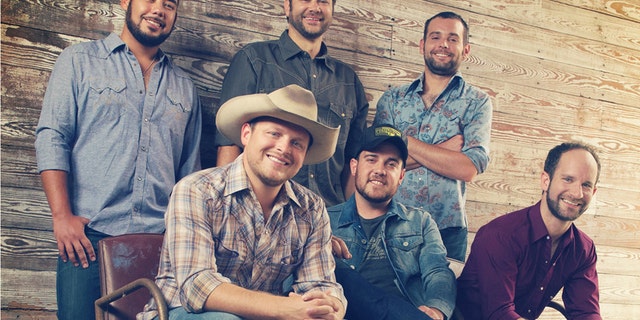 NEWYou can now listen to Fox News articles!
The Josh Abbott Band has managed to take their Texas roots sound and make it in the mainstream country music world. The lead singer spoke to FOX411 Country about their unique sound, why they are largely ignored at award shows and those "crazy" country fans.
FOX411 Country: You describe your sound as Texas country or red dirt country -- what is that?
Josh Abbott: I think Texas country, it stems back to generations and decades. I think it's an attitude and it's a style. We tend not to overproduce a lot of stuff and there's a heavy emphasis on doing your own song writing. There's the aspect of paying homage to the particular region that we live. That doesn't mean you have to sing a song that's about Texas, but about the stories and the little things that exist within certain small towns and particular moment that make you think. Like there's a guy and he's like, 'Well I wish I were down in Austin and he sings about being in this particular bar drinking a mad dog margarita. it's little things like that.
Abbot: I just think that the difference between what we do down hear and mainstream country is the production difference but also the song writing. The whole labeling thing - people are obsessed with doing that in country music. I would probably venture to say that exists within every genre of music. I studied it in college, I feel like there's a natural tendency to want to classify things, to organize them in a particular manner. Having bro country, it's such a funny name that definitely is its own kind of subgenre. There's a clear difference as opposed to playing to other types of country music.
FOX411 Country: Where does the Josh Abbott Band fall in within country music?
Abbott: Our roots are for sure, I'd say we're a Texas country band but I think the mistake that a lot of people make is when you put someone in a box like that, you always keep them there and I think that's a mistake. While we may be a Texas country band, we write and produce music that has those mainstream hooks that could work on national radio. In the same sense, you hear some guys on the mainstream scene that could work [in our subgenre.] I don't think we're 100% one way or the other. We started out with a Texas country band but we're versatile enough we've got a collection of songs and when mainstream station they end up doing well.
FOX411 Country: Last summer we saw issues of country fans drinking too much at country shows. You tour all year round, do you think there is more drinking in country music than other genres?
Abbott: You know, I would definitely say that I have enough context to speak for other types of concerts. I enjoy all types of music so I've got to Jay-Z, Justin Timberlake who I am obsessed with, but in terms of the fan experience, obviously my experience is within country music. Whether it's the lyrics or overall vibe, but country fans do drink a lot. At the end of the day, that's a personal decision people make. There's no hidden message without our songs. I think at the end of the day, it's personal responsibility but the vibe at country concerts is a fun atmosphere. It's different you see singer-songwriter types and people aren't pounding beers but I think that's something that exists in country.
FOX411 Country: You have seen a lot of success with your music but you're not represented at the country music award shows.
Abbott: We're not frustrated with it yet by any means, since we've joined [our new record label] we've only put out an EP. We don't have a reason to be frustrated yet because we haven't earned it yet. If we released an album and we have really good sales and we have a song that goes top 10, and we're not nominated, that will be frustrating. I do think award shows need to examine [who they nominate]. I feel it's actually gotten better -- the CMAs this year, all the new artists that they had were truly new artists. I remember one year, Eric Church was nominated in his third year. I'm like, that's a slap in the face to him, he's amazing, he's kicking a-- out there. Maybe there's a ratings thing -- they want to put these bigger names out there.
FOX411 Country: What's something about you that your fans don't know?
Abbott: I think most fans know that I'm a huge sports fan. I'm also a good cook. One of my favorite foods to make is ceviche. Avocado, mango, jicama, I try to capitalize on the Spanish fruits and I make ceviche at my house. I'm a little nerdy, I'm all about "Game of Thrones" and some of those TV shows but I'm not going to show up at Comic Con wearing an outfit.
The Josh Abbott Band's new album "Front Row Seat" is out Nov. 6.
Texas country singer Aaron Watson puts his faith first