'The Bachelor' recap: Bad girl Lace blasts Ben Higgins on series premiere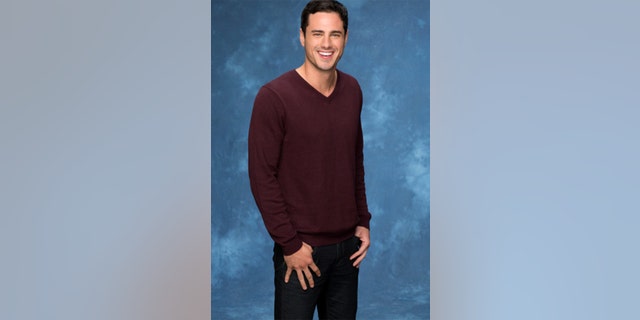 Ben Higgins began his search for love on Monday night's premiere of "The Bachelor," and the first episode of season 20 oozed drama as the 28 competitors for Ben's heart included a tipsy troublemaker and two familiar faces.
An aggressive gal named Lace ripped Ben to shreds by accusing him of not making eye contact with her, while Becca Tilley and Amber James, who appeared on Chris Soules' "Bachelor" season, returned to try their luck again.
Becca, best known for telling Soules she was a virgin (and ending up second place to Whitney Bischoff) hopes she'll have a chance with Ben, but she and Amber face stiff competition as the other beauties do everything they can to get Ben's attention.
On Monday's show, viewers were re-introduced to Ben after he had his heart broken by Kaitlyn Bristowe on "The Bachelorette."
Speaking from his hometown of Warsaw, Ind., Ben says he wants a relationship like his parents, who have been married for 32 years.
"Finding my wife will make me a better man," he says. "I can't wait to meet the future Mrs. Higgins."
Ben seeks advice from previous Bachelors Soules, Sean Lowe, and Jason Mesnick (the latter two are married thanks to the show).
"Kiss them all," Soules bluntly suggests.
Business analyst Ben, 27, won hearts on "The Bachelorette" by worrying that he is unlovable but Monday night's premiere proved he was anything but; the girls exiting the limos practically fell at his feet.
The contestants include 22-year-old blonde Las Vegas twins Emily and Haley, who finish each other's sentences and say they've never dated the same man before; dentist Mandi, who wears a giant rose on her head; Afghanistan military veteran Jubilee; a chicken enthusiast named Tiara; a Russian girl named Shushanna who speaks to Ben entirely in her own language; Joelle, who wears a unicorn mask; and Maegan, a Texas cowgirl who introduces her miniature horse to Ben.
Most couldn't keep their hands off Ben. For example, Caila, ran out of her limo and lept right into Ben's arms. Lace was even more forward, giving Ben his first kiss of the show right after exiting her limo.
Lace also became the show's apparent breakout villainess, sniping about the other girls as she drank wine in the "Bachelor" mansion while boasting, "I'm way prettier than everyone."
Mandi, still wearing the giant rose as a headpiece, grabbed Ben and took him aside for a private chat and an impromptu dental exam. "You're definitely kissable," she declared after looking at his teeth.
Blonde Olivia told Ben she left a news anchor job to do "The Bachelor". He was so flattered he awarded her the coveted "first impression" rose. Meanwhile, flirty Caila pointed out to Ben that they have so much in common because they both work in software sales.
Then the big twist came when another limo arrived and out stepped Becca and Amber from "Bachelor" season 19.
Ben wasn't expecting them, but Becca told the cameras she'd watched him on "The Bachelorette" and "something about him clicked with me."
The other contestants appeared shocked and insecure when the two veterans walked in the mansion.
Lace fumed, "It's not fair ... I'm not going to let Becca get in my way," while Jubilee felt they have an edge in the competition.
As Jubilee chatted with Ben, Lace interrupted them, took Ben aside, and suggested she give him a second kiss. But Ben declined, explaining that he doesn't want to only get caught up in the physical part. Ben then told the cameras he doesn't want Lace to feel rejected.
Meanwhile, Lace gushed, "He made me feel special. Ben is my man and we all know it."
However, she became angry when Ben gave the first impression rose to Olivia, the news anchor who left her job for a chance to date him.
At the big rose ceremony, after Ben gave a rose to Becca, Lace muttered, "Who wants a f---ing virgin?"
With one rose remaining, Ben made Lace his final pick and sent seven other women packing.
Lace asked for another private meeting with Ben and complained that during the ceremony, "You didn't even look at me once ... It was terrifying, [I thought] 'I'm going home.' "
An understandably frustrated Ben pointed out that he had picked Lace while sending others home.
"The issue was I didn't look at you during the rose ceremony?" Ben asked, incredulous.
The last word went to Caila, who laughed to the cameras that Lace is "fifty shades of crazy."
"The Bachelor" airs Monday on ABC.