'Teen Mom OG' star Ryan Edwards arrested again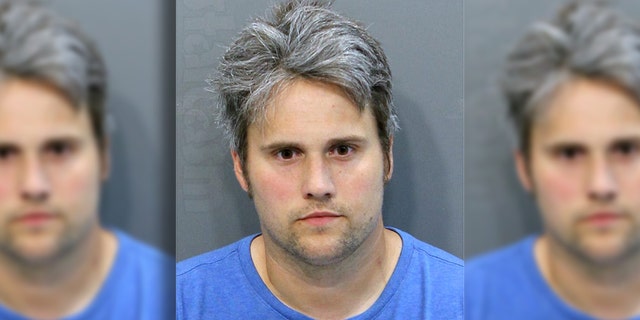 Ryan Edwards, of MTV's "Teen Mom OG," is going out with a bang — and in handcuffs.
Just days after announcing that he and his wife, Mackenzie Standifer, were quitting the "Teen Mom" reality series, the 30-year-old was arrested in his home state of Tennessee for a "previous charge," which the inmate information system identifies as "possession of a controlled substance," The Ashley first reported on Monday.
He's being held on no bond.
This isn't Edwards' first run-in with police this year. In March, he was arrested for violating his probation connected to a previous heroin possession charge — possibly for the heroin and 14 syringes found in his car in early 2017, which The Radar Online originally reported.
Soon after his March arrest, "Teen Mom OG" co-star Maci Bookout filed protection orders against Edwards for herself, her husband Taylor McKinney and her three children, the oldest of whom, 9-year-old Bentley, she shares with Edwards. The orders were granted, according to E! News.
According to "Teen Mom" producers, Edwards has not made enough ground on his road to sobriety.
"The network told us they don't want to show Ryan as a recovering addict," Standifer, who's expecting her first child with Edwards, told E! News.
According to The Ashley, Bookout would have refused to continue with "Teen Mom OG" if Edwards was still included on the show because she didn't want their son, Bentley, to watch him struggle with addiction.
"They also want to take Maci's word on how I'm doing," Edwards told E!. "Maci's said she's not going to film unless I enter rehab again and quit the show. But I'm sober."
Edwards posted about his ongoing recovery on Instagram the day after he and Standifer announced they were leaving the show. He first entered rehab in May 2017, according to E! News.