Taylor Swift talks importance of girl friends, why she stood up to Apple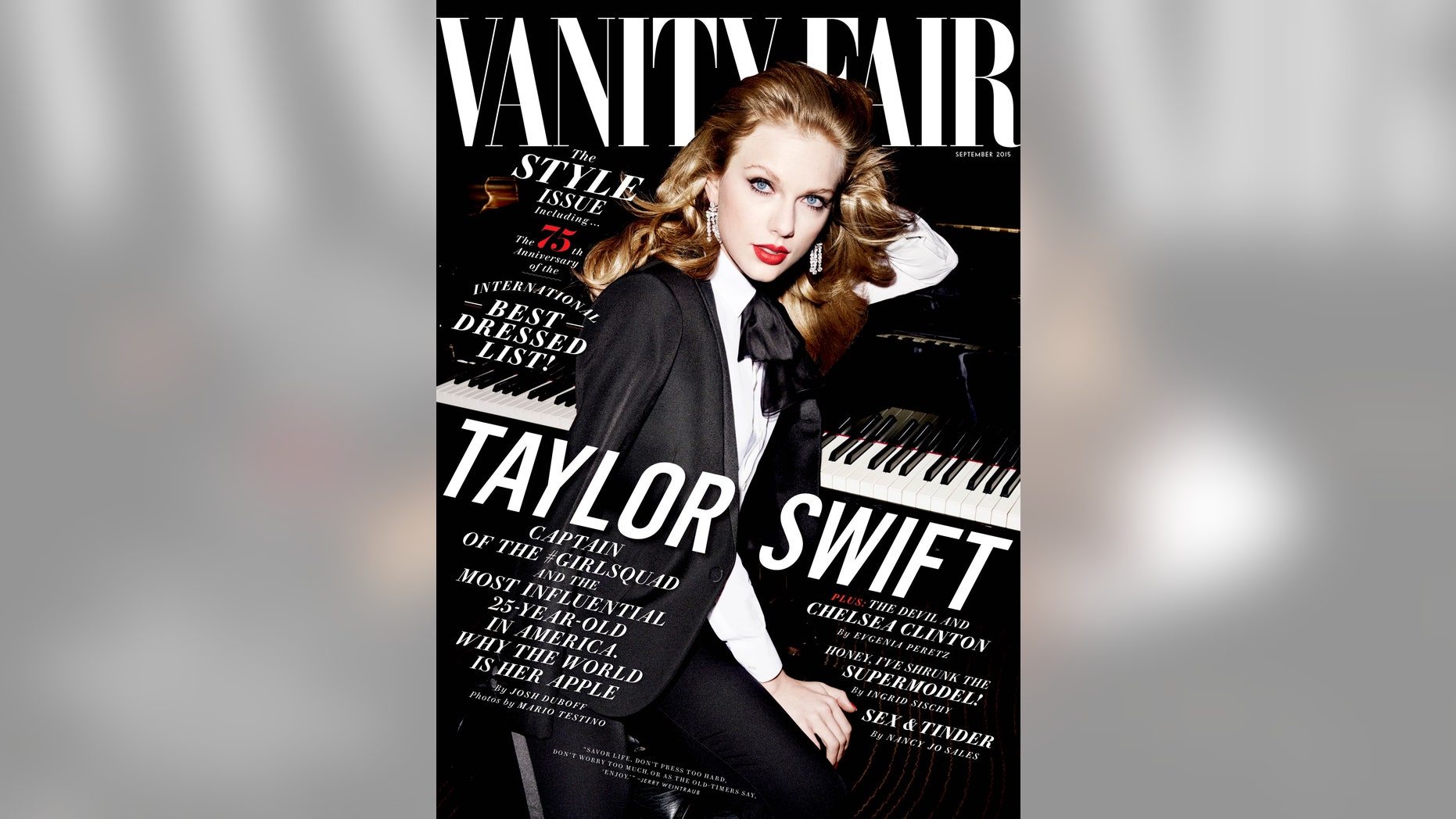 Taylor Swift understands the importance of girl friends. The pop star has become known for sharing photos of her girl squad -- think Lena Dunham, Karlie Kloss, Gigi Hadid, Selena Gomez and more -- on Instagram.
The singer revealed to Vanity Fair that she puts her friends first, even though at times they've dated each other's exes.
"We even have girls in our group who have dated the same people," Swift told the mag. "It's almost like the sisterhood has such a higher place on the list of priorities for us. It's so much more important than some guy that it didn't work out with."
Luckily for Swift, none of her friends have set eyes yet on her current beau, Swedish DJ Calvin Harris. After several public breakups and countless hit singles about her love life, Swift decided to change her views on dating and open herself up to love.
Taylor Swift's best bikini style
"That was the way that I decided to go on with my life. Not looking for anything, not necessarily being open to anything, and only being open to the idea that, if I found someone who would never try to change me, that would be the only person I could fall in love with. Because, you know, I was in love with my life."
Love life aside, Swift has been making headlines for speaking out against music streaming services like Spotify and Apple Music, demanding they pay artists and songwriters more.
She penned a letter to Apple and an op-ed for the Wall Street Journal that received as much praise as it did criticism. Swift told Vanity Fair that while she feared backlash and that she "would be looked at as someone who just whines and rants about this thing that no one else is really ranting about," she knew she had to speak out.
See Taylor Swift "Crash" the Wedding of Two of Her Biggest Fans
"I read [the letter to Apple] to my mom. She's always going to be the one. I just said, 'I'm really scared of this letter, but I had to write it. I might not post it, but I had to say it.'"
Much to Swift's surprise, Apple listened.
"Apple treated me like I was a voice of a creative community that they actually cared about. And I found it really ironic that the multi-billion-dollar company reacted to criticism with humility, and the start-up with no cash flow reacted to criticism like a corporate machine."