Taylor Swift drops obscenity at the VMAs?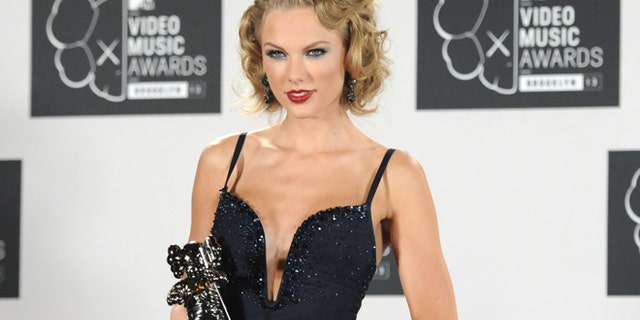 As her ex-boyfriend Harry Styles took the stage at Sunday's MTV Video Music Awards, it appeared as though cameras caught Taylor Swift mouthing some obscene words to her friend Selena Gomez.
Styles and his One Direction band mates were riling up the crowd in Brooklyn's Barclays Center prior to presenting the show's first award, Best Pop Video.
PICS: Rocsi on the VMAs Red Carpet
With the crowd cheering loudly for the British pop band, the camera then cut to Swift, who was noticeably disgruntled.
The 23-year-old songstress then turned to Gomez and appeared to utter the words, "Shut the f*** up!"
RELATED: Taylor Swift Takes You Behind Her New Fragrance
Watch the video to judge for yourself here, and check out Swift's and all the VMAs red-carpet fashion here.